Julianne Koch, O.D.
Wang Vision 3D Cataract & LASIK Center, Nashville, Tennessee
MEET DR. KOCH
As a consultative optometrist, Julianne Koch enjoys seeing patients of all ages with a wide range of concerns. With a doctor of optometry degree, as well as several years of practicing in a medical optometry and ophthalmology settings, Dr. Koch is able to detect, treat, and manage a range of conditions, injuries, and ocular diseases that affect the wellness of our many patients. With plenty of diverse experience under her belt, Julianne brings her positive attitude to every patient she encounters.
EDUCATION AND TRAINING
Dr. Koch completed her undergraduate education at University of Arkansas, Fayetteville where she earned her bachelor's degree in Biology. Following this she attended the Southern College of Optometry in Memphis, TN. After graduation, she practiced in Little Rock, Arkansas in an Ophthalmology clinic for two years before moving to Middle Tennessee to practice at an Ophthalmology clinic in Murfreesboro, TN. Because of this experience, Dr. Koch has extensive knowledge from managing diseases such as glaucoma, cataracts and dry eye disease.
SKILLS AND SPECIALTIES
As a credentialed optometrist with a doctorate, specialized training, and state licensure, Dr. Koch is able to identify, diagnose, and treat a range of conditions and disorders that affect the eyes and their related structures. She also performs routine eye exams and is able to assess the health of a patient's eyes following an injury. Her special interests include offering premium intraocular lenses and dry eye treatment and management to those who need it.
PERSONAL
In her free time, Dr. Koch enjoys yoga, hiking, camping, and anything outdoors. She lives in East Nashville with her husband and two dogs. She also likes reading and runs a women's book club. Dr. Koch and her husband are both Arkansas Natives and University of Arkansas Alumni. They enjoy watching Razorback sports and rooting on the Hogs.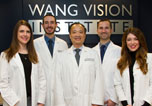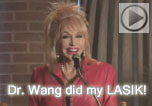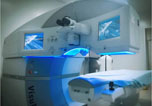 Our textbooks
A 501c(3) charity that has helped patients from over 40 states in the US and 55 countries, with all sight restoration surgeries performed free-of-charge.