An Eye on the Eternal
Wang Vision 3D Cataract and LASIK center, Nashville, TN
The Nashville eye surgeon and professor is world-renowned for his work in laser vision correction and pioneering research in sight restoration; in the decidedly more ethereal world of ballroom dancing the doctor's own vision of human perfection is no less exalted.
"Ballroom dancing teaches discipline, teamwork, and sensitivity to music and to the feeling and movement of another person," he says. "It's an abstract form of ideal living. To me, it embodies the essence and beauty of life itself."
Ming Wang's affinity for dance grew out of a love of music. As a teenager living in China under the Communist regime, he narrowly escaped being sent away for life, along with millions of others his age, to remote provinces for "reeducation."
"The only way to avoid that devastating fate was to have a skill," he says. "When I was forced to drop out of school altogether after junior high, I began playing music, not as a hobby but out of necessity -- to survive."
Necessity was the mother of passion, in this case, as he found in music a voice to express his soul's desire. He learned the erhu, a two-stringed Chinese guitar of 4,000-year antiquity, and composed songs that articulated his longing to return to school one day, for the chance to learn and attain a better life.
Secretly, he did learn, studying medicine in the medical school where his parents taught. Then, with the death of Mao Tse-Tung and the subsequent abolition of the cruel youth deportation program, Wang was enrolled in a university. There, an encounter with a visiting American professor changed his fate. The professor was impressed (or bemused) by his persistence in asking the same question over and over again at a lecture - he'd worked hard to prepare the question, but his English was woefully insufficient to understand the answer - and he volunteered to help Wang get to America. When Wang arrived here in 1982, with $50 in his pocket and a Chinese/American dictionary in hand, the Land of Opportunity proved to be that, for the young man willing to take on the study of physics and engineering, subjects most Americans avoided.
Hard work and determination culminated in a PhD in Laser Physics and later a postdoctoral fellowship at MIT. Then, when his parents, who are now on the research faculty at Stanford, suggested that he take a look into the budding development of laser vision technology, study a little medicine and perhaps one day become a one-of-a-kind laser-eye surgeon, Wang did just that. "The "little medicine" study, though, took another 10 years, at Harvard and MIT, Philadelphia, then Miami, at three of the top four ophthalmic institutes in America.
While at Harvard Medical School, Wang got interested in ballroom dancing. One day he saw an elegant, 93-year-old gentleman doing an amazingly graceful fox trot with his 80-something partner and wife. It struck him that, if he could learn to dance like this, it would not only be fun but something he could do forever.
Further inspired by an experience at the Harvard Ball - when the band struck up a Strauss waltz, all the elegantly dressed students stood there, without a clue - Wang and three other students started a club. More hard work and determination paid off handsomely; in Wang's last year there the club team won the U. S. collegiate national championship.
Learning to dance reinforced Wang's commitment to self-discipline; it also crystallized his conception of the beauty inherent in movement, a beauty that freedom enabled to bloom. From the beginning, he set out to master all 10 dances in the two categories of the art - classical ballroom (waltz, tango, fox trot, quick step and Viennese waltz) and latin dance (cha-cha, rumba, samba, jive, paso doble) - each of which, to him, reflected a unique aspect of life.
"Music is the soul of dance," he says. "In a classical ballroom dance you express elegant and supremely beautiful music - it exalts the sublime in life. In contrast, in a latin dance the music is rhythmic, powerful, sensual and romantic; it embodies the vital and dynamic aspect of our lives."
While his skill embraces both sides, Wang's heart is clearly with one.
"Classical ballroom is my favorite," he says. "To me it stands for everything elevated and eloquent in life. Watching - or participating in - a ballroom dance competition is a marvelous experience: the colors, the lights, the gorgeous ball gowns of ladies and elegant black tails of gentlemen, the beaming smiles, the expansive movement and the beautiful figures and shapes, all surrounded by exquisitely beautiful music -- it's almost a religious experience. It gives you a glimpse of the glory of our creator."
When Wang arrived in Nashville in 1997 and began performing his well-documented surgical legerdemain, he continued his hobby and also began giving dancing lessons - gratis, as he had always - to friends, colleagues and students. The free lessons were part of his personal mission to pass on the joy he'd gotten from dancing to others, particularly to young people, so that that sublime element of human life should endure.
"My desire is to see the many grand traditions in our culture pass on to the next generation. Ballroom dancing is a beautiful and elegant tradition - like classical music, it represents the best in us as human beings, and I don't want to see it die."
Over the years Wang has taught dancing to several hundred people around town. (His donations of dance lessons to charity auctions fetch nearly as much as his donations of eye surgery.) In October he'll teach a group of fellow alumni at the Harvard Ball. He practices dance himself three or four nights a week at local studios; his goal is to become a finalist in U. S, professional-amateur ballroom championships.
Like Miniver Cheevy, Wang loves the days of old. His favorite movie, of all the ones he watched to learn English and absorb the culture as a young immigrant, is "It's a Wonderful Life," and his favorite scene in that film is the one where Jimmy Stewart and Donna Reed dance while the dance floor splits apart.
"I think I should have born in an older era," he says. "I should have lived when big ballrooms were everywhere in the country, when Glenn Miller and Big Bands were playing and when ballroom dance was a much bigger part of the culture.
"I hope ballroom dance will enjoy a revival. I believe it to be one of the supreme achievements of human life and spirit."
Dr. Ming Wang will compete in the Volunteer State Dance Challenge, July 24-26, at the downtown Hilton Hotel, 121 4th Ave. S. in Nashville. He'll be competing with his coach, Shalene Archer, in the pro-am division; Ms. Archer and her husband, Ben Ermis, are currently the number one-ranked American ballroom dance couple in the US.
Dr. Wang is the research associate professor of biomedical engineering at Vanderbilt University, attending surgeon at St. Thomas Hospital and director of Wang Vision 3D Cataract and LASIK Center. (See box.) He can be reached at the Institute (1801 West End Ave. Suite 1150) at 615-321-8881, and at www.wangvisioninstitute.com.
Wang Vision 3D Cataract and LASIK Center is the major sponsor of the Dance Challenge, at which some of the best amateur and professional dancers from around the country will be competing. Saturday evening festivities will include a show choreographed by Nashville's David Hamilton, a former U. S. Ballroom dance champion, that will be performed at the Vail International Dance Festival in August. There will be also Junior Scholarships that evening. Ticket prices: $10 daytime, $15 Thurs. evening, $20 Fri. evening, $25 Sat. evening. Call Anna Harwood at 615-424-9281. For more detailed information, including a schedule of events, visit www.volstdancechallenge.com, or call David Medeiros at 615-593-2491.
BOX: Dr. Ming Wang attended Harvard Medical School and MIT (M.D., magna cum laude), completed his residency at Wills Eye Hospital in Philadelphia, then a cornea and refractive surgery fellowship at Bascom Palmer Eye Institute in Miami. In 1997, after 30 years of school and training and having received two doctorate degrees (in laser physics and medicine), Wang completed his study and was immediately recruited by Vanderbilt to build the university's first laser vision center and to assume the post of its founding director. Within five years the center became one of the most successful academic refractive surgery centers in the U.S. Wang is one of the few LASIK surgeons in the world with a doctorate degree in laser physics.
Last year Wang founded the Wang Vision 3D Cataract and LASIK Center, a private enterprise that has quickly gained international renown. The institute organized several eye conferences which attracted several hundred doctors from around the country and the world, and at which Wang taught and demonstrated new vision technologies. Many patients from around the world who have been diagnosed as irreversibly blind as the result of corneal trauma have come to the institute for the chance to see again, through Wang's innovative eye reconstructive surgery. Wang's invention of the amniotic contact lens, for which his institute made the world's first prototype, earned him a US patent.
Wang Vision 3D Cataract and LASIK Center introduced to the state many breakthrough vision technologies including bladeless LASIK, Custom-CAP for over-40 eyes, and the recent revolutionary wavefront CustomVue personalized LASIK technology.
BOX: Rhonda Wernick, who owns DancingArt, designed and made the backdrop and some of the decorations to be on display at the Volunteer State Dance Challenge. As an artist, she specializes in oil paintings and brush-and-ink drawings of dancers. She also does graphic art and logo designs for the art community and other clients. Dr. Ming Wang considers Wernick "the foremost dance graphic artist in the country." Her work will be on display and for sale at the Challenge. She'll be one of about a dozen vendors, others to include experts in ball gowns, dance shoes, recreational designer clothing, makeup, massage, jewelry, music, tanning and travel. All, like Wernick, have been selected for their ability to give visitors an education about ballroom dancing.
Wernick, herself a dancer, is on the planning committee and is one of the sponsors of the Challenge. She won't be competing, as her partner, David Medeiros, is sole organizer of the event.
Wernick's painting, "City Dance," is shown here. DancingArt is at 1014 4th Avenue South. Hours are by appointment. Call 615-627-1080. Visit her web site at www.dancingart.com.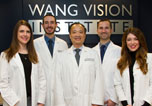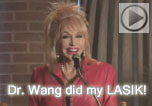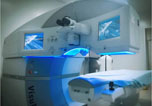 Our textbooks
A 501c(3) charity that has helped patients from over 40 states in the US and 55 countries, with all sight restoration surgeries performed free-of-charge.