Comprehensive eye care at Wang Vision 3D Cataract and LASIK Center
Wang Vision 3D Cataract and LASIK Center, Nashville, Tennessee
At Wang Vision 3D Cataract and LASIK Center we offer comprehensive eyecare, including:
Comprehensive eye examinations, including corneal topography (mapping of the eye) and dilated exams
Family eye care
Cornea disease treatments:
Post-surgical fittings
Cataract eye care ("FOREVER YOUNG™ lens surgery")
Glaucoma eye care

Visual field testing
Family history of glaucoma

Macular degeneration eye examinations, including for those with a family history
Genetic eye diseases

Dr. Wang has done extensive research in genetic diseases of the eye and has written the following chapters and papers:

"Genetic Eye Diseases": Wang M., et al. Duane's Foundation of Ophthalmology
"Corneal Dystrophy and Degenerations: A Molecular Genetic Approach", American Academy of Ophthalmology
"A whole-genome Approach to In Vivo DNA-protein Interaction", Nature, 360, 1992, 606-610.

Keratoconus eye care (Click to learn more):
If you are interested comprehensive eye care at Wang Vision 3D Cataract and LASIK Center in Nashville, Tennessee, feel free to call us (615)321-8881 or email us.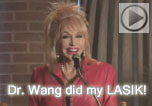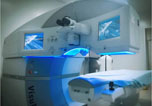 Our textbooks
A 501c(3) charity that has helped patients from over 40 states in the US and 55 countries, with all sight restoration surgeries performed free-of-charge.