Diabetic eye examinations
Wang Vision 3D Cataract and LASIK Center, Nashville, Tennessee
Diabetic retinopathy is the most common diabetic eye disease and a leading cause of blindness in American adults. It is caused by changes in the blood vessels of the retina.
In some people with diabetic retinopathy, blood vessels may swell and leak fluid. In other people, abnormal new blood vessels grow on the surface of the retina. The retina is the light-sensitive tissue at the back of the eye and a healthy retina is necessary for good vision.
If you have diabetic retinopathy, at first you may not notice changes to your vision. But over time, diabetic retinopathy can get worse and cause vision loss. Here at WVI, we offer full diabetic retinopathy screenings to make sure your eyes are healthy. But remember, the key is good blood sugar control.
If you want to have a diabetic eye examination, please contact Wang Vision 3D Cataract and LASIK Center, Nashville, TN by calling (615)321-8881 or email us.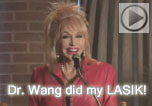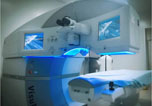 Our textbooks
A 501c(3) charity that has helped patients from over 40 states in the US and 55 countries, with all sight restoration surgeries performed free-of-charge.