Laser Vision Correction
Wang Vision 3D Cataract and LASIK Center, Nashville, Tennessee
Co-Management Services
In an effort to expand our referral services, we invite optometrists and ophthalmologists to join our co-management network. By working together, we combine the latest in state-of-the-art diagnostic and laser vision correction technologies in Tennessee with the highest quality post-operative care provided by their office. With our combined knowledge and experience, we can achieve the best possible treatment for patients.
To ensure a superb level of comfort, our in-house optometrists are available to answer detailed questions or to address concerns with pre- and post-refractive evaluations. We encourage doctors to visit our office to personally observe any of our laser vision correction procedures. Throughout the year, we also offer accredited continuing education lectures, educational seminars designed for technical staff, dinners and many other events that may be of interest to our colleagues.
Wang Vision 3D Cataract and LASIK Center in Nashville, Tennessee has been involved in the research and clinical application of many new refractive surgical technologies and is at the forefront of laser vision technology. We are equipped with one of the most complete lines of imaging systems, and make this technology available to area doctors. In addition, we perform femtosecond laser-assisted artificial cornea implantation restoration of sight in pateints with severe vision loss. We also offer laser-asssited INTACS for improved contact lens fitting in keratoconic patients. These services can contribute greatly to an optometric or ophthalmologic practice. We truly look forward to having practitioners join our co-management team!
We offer several services to our select co-managing practitioners. These include surgical co-management, topography referral services and continuing education courses.
Topography referral services:
We are proud to offer the most robust corneal mapping technology in Tennessee . We are making this technology available to our select providers, so they may benefit from our services without actually referring patients to in-house doctors.
Our battery of tests is valuable in evaluating patients with the following:
Corneal diseases such as keratoconus and pellucid marginal degeneration
Irregular astigmatism
Trauma
Need for gas permeable contact lens fitting, especially for post-refractive eyes
Contact lens warpage
This battery of tests includes the following:
Humphrey Atlas topography
Orbscan IIz topography
Pentacam
LaserSight AstraMax 3-dimensional topography
Wavescan (Hartmann-Shack) aberrometry
Tracey (Ray Tracing) aberrometry and EyeSys topography
Ocular Response Analyzer
Visante OCT
Pachymetry if requested
To refer patients for this testing, a doctor simply needs to call our office and request an appointment with our highly trained technicians on a Tuesday or Thursday. No staff doctor visit is required, unless requested by the referring doctor. The maps will be interpreted by our team led by Dr. Swartz. Formal color maps with interpretation will be mailed to the referring doctor the next business day, or the patient may leave with maps, and interpretation will follow by fax if requested in advance by the doctor. Note that color maps cannot be faxed.
IOL measurements:
We also offer measurements to patients undergoing cataract surgery S/P refractive surgery to aid area surgeons. We help to determine the best keratometry values for IOL power calculations in patients with previous LASIK, PRK, RK and AK.
Click here to view the slide of "WVI Co--management (pdf version, updated 04/11/2012)"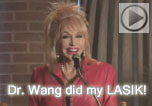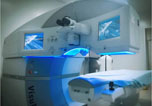 Our textbooks
A 501c(3) charity that has helped patients from over 40 states in the US and 55 countries, with all sight restoration surgeries performed free-of-charge.