Dr. Wang, Nashville, TN Eye Surgeon
Wang Vision 3D Cataract and LASIK Center, Nashville, Tennessee
| | |
| --- | --- |
| Clinical professor, Meharry Medical College | |
Ming Wang gives lecture on life, eye health, music



Click here to read the full article on Tennessee Tech Oracle

---

"THE REMARKABLE STORY OF DR. MING WANG", By Israel Ortega August 24, 2015, OpportunityLives.com

"God's not dead" film and Dr. Ming Wang Harvard & MIT (3 min)

Dr Wang served as the featured speaker at Prayer Breakfast at Macon County

August 9, 2019: Dr. Ming Wang speaks at the Gallatin Public Library of Sumner County

Dr. Ming Wang, Harvard & MIT (MD); PhD (laser physics), is speaking at Living Sent Ministries!

"Ophthalmologist shares his passion for ballroom dancing", by Ellen Stodola, EyeWorld, Dec 2018.

The 917 Society Dr Ming Wang INTERVIEW

To visit the society, click here...

Dr. Ming Wang, a supporter of the 917 Society and U.S. Constitution

"How an Atheist Who Survived Horrors of China's Culture Revolution Found Jesus", LightWorks, August 2018

"Dr. Ming Wang: Focusing on Science Through the Lens of Faith", Nashville Christian Family, July 2018

"I Am Living Proof Of The American Dream: With Dr. Ming Wang", Authority Magazine, July 4, 2018

Happy 4th of July! Click here to read freedom in America story

Eye World Highlight on Dr Wang's effort in Helping patients save money on medications

Dr Wang's Stories of Amazing Grace

Press conference at the State House about immigrants, Feb 21, 2017

Fiftyforward Crowning Achievement Award,
for services to seniors, to Dr. Ming Wang, MD, PhD

"THE PURPOSE OF DIVERSITY AND WHY IT ACTUALLY MATTERS", The Connect Magazine, Winter 2017

Issues of Faith: Faith & Science

Ben Hall sits down with Dr. Ming Wang to discuss the relationship between faith and science.

Click here to learn more.

"DR. MING WANG CAME LOOKING FOR HOPE AND FOUND COMMUNITY", NeatNashville.org, Mar 24, 2016

Dr. Ming Wang, recipient of Honorary Doctorate, restores sight to the blind | Trevecca Nazarene University

Tennessean article: Ming Wang learned dance to save his life

Dr Ming Wang in the show -In Your Corner with Kerry Pharr (Part 1, Part 2)

Dr. Wang won his D Division, in a recent table tennis competition

Smokey Barn News: interview & er-hu
"Pominent Doctor Says Faith and Science Can Work Together", The College Fix, by Dr Ming Wang, July 22, 2013

Dr Ming Wang On "Be The People May 2013 Minorities and The Republican Party"

Be the People interview

Amniotic membrane contact lens for corneal wound healing and sight restoration: faith and science, friends or foes?

Watch NOW...
Praise the Lord on TBN
With Dr. Ming Wang


NOW PLAYING….
Conversations with the Dean
Ming Wang, M.D., Ph.D.
World Renowned Eye Surgeon, Entrepreneur and Ballroom Dancer

A blind man can see after a decade in darkness!
Click here to see the TBN program broadcasted recently. It is a heartwarming story, featuring a blind patient who could see again and Dr. Ming Wang.
An Eye on the Eternal
The Nashville eye surgeon and professor is world-renowned for his work in laser vision correction and pioneering research in sight restoration; in the decidedly more ethereal world of ballroom dancing... Read More...

Dolly Parton's CD: Those were the days

Doctor Ming Wang, on Chinese violin (er-hu)

Music and Medicine

30 years later, Dr. Ming Wang once again picks up the Chinese violin (er-hu) and plays …
but this time, with an entirely different feeling

Click here ....

Dr. Wang's TBN interview with Pastor Rice on 2/12/10: God has created this world and it is without contradiction – a personal testimonial as a scientist and as a Christian

On the beautiful day of Ayman and Abbie's wedding – video/photo by Ming Wang, MD, PhD

WHAT are the colors, of that woman's dress?!
To find out, News, Ch 5/WTVF/CBS

---

Dr. Ming Wang On News Radio 1510 WLAC for the Conservative Law and Politics Show


Dr. Ming Wang On News Radio 1510 WLAC for the Conservative Law and Politics Show.

---

Dr. Ming Wang On Doing Business With China chats with Dr. Alvin


Dr Wang interviewed with Dr Alvin, click to download and play this audio file.
For more information on Dr. Ming Wang, see his personal web page.
Click to read an article in the Tennessean about Dr. Wang's EyeBall and life story
A video about Dr. Wang's passion, art, medical and charity work in US/China
Ballroom Dancing
Music with Dolly

November/December 2010, Nashville Christian Family

You've probably heard of Dr. Ming Wang. If you live in Middle Tennessee, chances are, you have seen his exquisite ball room dancing in his television advertisements for the Wang Vision 3D Cataract and LASIK Center. The director of the state-of-the-art laser facility for refractive surgery is a world renowned laser surgeon, scientist, chemist, and inventor as well as a ballroom dancer. His drive to succeed and a talent in the arts were cultivated during his fascinating childhood. Read More...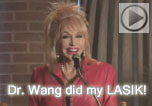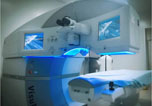 Our textbooks
A 501c(3) charity that has helped patients from over 40 states in the US and 55 countries, with all sight restoration surgeries performed free-of-charge.