Fiftyforward Crowning Achievement Award, for services to seniors, to Dr. Ming Wang, MD, PhD
Wang Vision 3D Cataract & LASIK Center, Nashville, Tennessee
Today, Thurs 4/27 6pm, Dr. Ming Wang, Harvard & MIT (MD, magna cum laude); PhD (laser physics) (www.wangcataractLASIK.com), will be presented with a prestigious award, the Fiftyforward's annual Crowning Achievement Award, in recognition of his work and service over the years to help the seniors. This year's recipients will include the billionaire philanthropists Jim and Janet Ayers, Mercedes Lytle and Dr. Ming Wang. TN House speaker Beth Harwell and former Nashville mayor Karl Dean will be in attendance.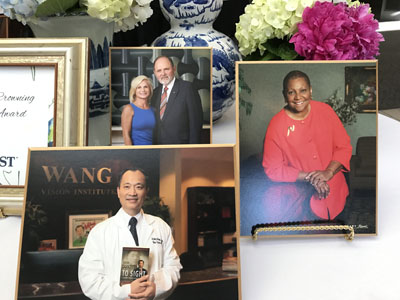 Dr. Ming Wang, MD, PhD, is not only a world-class laser eye surgeon, but also a community leader and philanthropist who works diligently to help others.

Dr. Wang first became involved with FiftyForward back around 2010 with the FiftyForward Madison Station when he began presenting information to our members about eye care and aging. He has since visited almost every location and some multiple times. Dr. Wang believes strongly that education is the key for a better eye health for our seniors and has worked tirelessly to help them keep abreast with the availability of the latest medical and surgical treatments for the eye.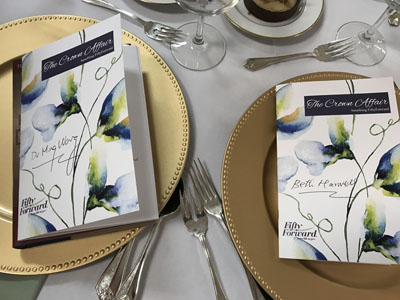 Ming grew up in China. As a teenager, he fought valiantly to escape one of history's darkest eras – China's Cultural Revolution – during which millions of innocent youth were deported to remote areas to face a life sentence of poverty and hard labor. Through his own tenacity and his parents' tireless efforts to provide a chance of freedom for their son, Ming eventually made his way to America with $50 in his pocket and an American dream in his heart, where against all odds he earned a PhD in laser physics and graduate magna cum laude with the highest honors from Harvard Medical School and MIT. He embraced his Christian faith and tackled one of the most important questions of our time – Are faith and science friends or foes? – which led to his invention of a breakthrough biotechnology to restore sight.

To date, Dr. Wang has performed over 55,000 eye procedures and has treated patients from nearly every state in the U.S. and from over 55 countries worldwide. He is considered the "doctor's doctor," as he has operated on over 4,000 physicians. Dr. Wang has published 8 textbooks, holds several U.S. patents and performed the world's first laser artificial cornea implantation.
Dr. Wang is currently the only surgeon in the state who performs 3D SMILE®, 3D LASIK, 3D FOREVER YOUNG™ lens surgery and 3D Laser Cataract Surgery. Dr. Wang established a non-profit foundation which provides sight restoration surgeries for indigent patients who otherwise would never have the opportunity to receive them free-of-charge.

Nashville Kiwanis Club recently named Dr. Wang "Nashvillian of the Year" in recognition of his special work with children from all over the world, where he was described as "helping countless children through the charitable outreach of his foundation, giving free surgeries to repair their vision."

Dr. Wang also serves as President of Tennessee Chinese Chamber of Commerce and Co-founder of the Tennessee Immigrant and Minority Business Group. He has recently been named as the CEO of Aier-USA, the U.S. expansion of the world's largest eye group – the China-based Aier Eye Hospitals. Aier-USA will invest heavily in eye care of this country and create jobs for American citizens.

FiftyForward is honored to recognize Dr. Ming Wang, MD, PhD., as a 2017 "Crowning Achievement Award" for his contributions to the community and seniors.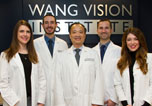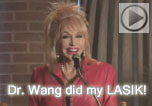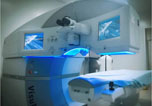 Our textbooks
A 501c(3) charity that has helped patients from over 40 states in the US and 55 countries, with all sight restoration surgeries performed free-of-charge.