Corneal Surgical Fellowship
Wang Vision 3D Cataract and LASIK Center, Nashville, Tennessee
Dr. Ming Wang is proud to offer the only active corneal fellowship training program in Tennessee. We are affiliated with the University of Tennessee Department of Ophthalmology.
Fellows will gain extensive experience in all aspects of keratorefractive surgery including excimer (LASIK and PRK), femtosecond, and Intacs. The practice is an international referral center for refractive surgery complications, thus fellows gain signifiant experience in complication management. The clinical facilities are top-notch and fellows gain expertise in advanced topography diagnostics and interpretation.
Cataract surgical experience is significant and consists of mainly premium IOLs, both pre and post-op management. The practice is also involved in new techniques for the surgical management of presbyopia.
Fellows are also trained in PKP, lamellar techniques, DSAEK, amniotic membrane grafts, and keratoprosthesis.
Fellows work in a premier private practice environment, and gain significant training in marketing, patient recruitment, and practice management.
Surgical volume is significant and fellows graduate with confidence.
The program begins July 1st and ends June 30th of each year. We participate in the San Francisco Matching Program.
If you're interested in learning about our corneal surgical fellowship, call (615)321-8881 or email Wang Vision 3D Cataract and LASIK Center of Nashville, Tennessee today.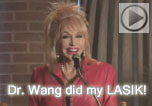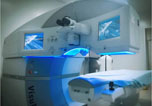 Our textbooks
A 501c(3) charity that has helped patients from over 40 states in the US and 55 countries, with all sight restoration surgeries performed free-of-charge.