AlphaCor Artificial Cornea Transplantation
Wang Vision 3D Cataract and LASIK Center, Nashville, Tennessee
To see a video story of Brad Barnes, the world's first patient to undergo a combined saliva gland and laser artificial cornea (alphacor) implantation, and has his sight restored after 13 years and saw his wife for the very first time, click here
To read about the miraculous day-to-day account of Brad coming out of darkness to light, after 13 years of blindness, click here.

Click here to read frequently asked questions about AlphaCor Artificial Cornea Transplantation
The implantation of an artificial cornea offers hope for patients who have suffered from blindness, as well as corneal graft rejection with traditional corneal transplantation. Developed by the Lions Eye Institute of Western Austria, AlphaCor is a biocompatible and flexible polymer with a sponge rim in which millions of pores are drilled by a special laser. The piece is placed on the eye where cells and blood vessels will grow in the holes and ensure the artificial cornea remains anchored. Because the cornea is artificial, there's no fear of the body rejecting the tissue or need for extended use of systemic immune suppression.

This eye surgery is performed in two stages. The first step is the implantation of the AlphaCor device into the cornea of the recipient, and the creation of a protective conjunctival flap. The second step is the removal of the protective flap to allow light to pass through the central clear zone to restore vision.

The device received FDA approval in late 2002 and is recommended for those patients who have suffered multiple graft failures or those with blood vessel growth deep into the cornea. It is not recommended for those patients with severe dry eye, problems with general anesthesia, those who live alone or can't administer their topical medications, smokers, or those with a history of herpetic eye disease.

Although the device has refractive power to help them see, the exact amount of vision obtained by the surgery varies with the overall health of the eye. AlphaCor holds the potential to significantly improve vision in those visually impaired, provided the source of reduced vision is the front of the eye. If the person suffers from glaucoma, cataracts or retinal disease, AlphaCor would not by a viable option. The outcome is dependent on the overall health of the eye.

Some patients may benefit from this procedure instead of a traditional corneal transplant. However, human corneal transplantation is a very successful procedure in most patients. In those patients where the long-term graft survival rate is poor, where the cornea is severely scarred or has significant blood vessel growth, the tissue is likely to be rejected. In these cases, AlphaCor may be a better option.

Argus Biomedical, the company that manufactures the device, estimates that there are roughly 10 million people worldwide with corneal blindness, although only 100,000 transplants are performed each year. Of those, the use of AlphaCor ushers in a new era of artificial organ transplants for those who have experienced repeated graft rejection or who are not candidates for traditional corneal transplants.
Articles about AlphaCor Artificial Cornea Transplantation:
If you're interested in AlphaCor or another eye surgery in Nashville, choose experience and technology. Choose Wang Vision 3D Cataract and LASIK Center of Nashville, Tennessee. Call or email us today.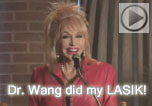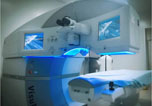 Our textbooks
A 501c(3) charity that has helped patients from over 40 states in the US and 55 countries, with all sight restoration surgeries performed free-of-charge.