Laser-assisted corneal transplantation/reconstruction
Wang Vision 3D Cataract and LASIK Center, Nashville, Tennessee
| | |
| --- | --- |
| | To see a video story of Evelyn Still, who became the world's first patient to undergo laser-assisted corneal transplantation after cataract surgery, click here |
| | To see a video story of Chris Dixon, who was told that his eye should be removed... came to Dr. Wang and has had his sight restored in that eye, click here |
Dr. Wang introduced laser-assisted corneal transplanation to the state and performed the world's first one particular version of the procedure, laser-assisted corneal transplantation for a post-cataract surgery eye.
Featured Story:
Dr. Wang performs three types of corneal transplantation:
For more information on laser-assisted corneal transplantation/reconstruction at Wang Vision 3D Cataract and LASIK Center, Nashville, Tennessee, please contact us (615)321-8881 or email us.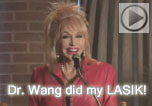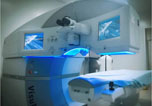 Our textbooks
A 501c(3) charity that has helped patients from over 40 states in the US and 55 countries, with all sight restoration surgeries performed free-of-charge.