Amniotic membrane contact lens (AMCL)
Wang Vision 3D cataract and LASIK Center, Nashville, Tennessee
Tapping the fountain of youth


A new treatment for dry eyes


using the amniotic membrane contact lens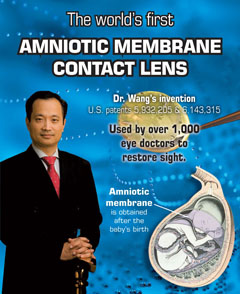 Wang Vision is the ONLY center in the world that offers the new "Amniotic Membrane Contact Lens (AMCL)" to treat dry eyes. Dr. Wang invented the technology, published a scientific paper about it, and obtained two U.S. patents (patent Nos. 5,932,205 and 6,143,315).

"Tapping the fountain of youth," the AMCL is a natural healing lens. It utilizes the scarless fetal wound-healing property of the amniotic membrane to help in healing the ocular surface of dry eyes that have not been responsive to all conventional treatments.

The goal of the AMCL treatment for dry eyes is to reduce inflammation and discomfort, and to allow the ocular surface to heal and recover from damage caused by dryness. It is anticipated that repeat applications of the AMCL may be needed.
"World's first amniotic membrane contact lens was created in Nashville", by Drs Ming Wang and Jushua Frenkel, Dec 16, 2019.

"Faith and science: Friends or foes?", by Dr Ming Wang, the Tennessean, Dec 13, 2014.

Amniotic membrane contact lenses patient cases/clinical and procedural protocol

Issues of Faith: Faith & Science

Ben Hall sits down with Dr. Ming Wang to discuss the relationship between faith and science.

Click here to learn more.

Ch 4/NBC More at Midday about Dr. Wang's amniotic membrane contact lens

Amniotic membrane contact lens for corneal wound healing and sight restoration: faith and science, friends or foes?

Ch 2/WKRN/ABC reporting of Dr. Wang's amniotic membrane contact lens

Country music star Charlie Daniels (who underwent smart eye surgery by Dr. Wang), Dr. Wang and his AMCL product.

"Wang Instrumental in Developing New Amniotic Membrane Contact Lens", Nashville Medical News, July, 2012

Slides of AMCL
AMCL takes advantage of the youthful healing property of amniotic membrane to help adult eye heal after injury. It is based on two U.S patents by Dr. Wang and Mr. Chris Adams. The AMCL product is available now, through IOP, Inc. Since the AmbioDisk AMCL was launched in Nov 2011, over 500 U.S. eye doctors have used it and have treated many patients with poor ocular surfaces.
AmbioDisk AMCL clinical indication, product information and information on reimbursement for doctors
AMCL clinical indication and product information, click here...
AMCL reimbursement infor: click here
AMCL: tapping the fountain of youth - a new technology that combines the advances in molecular/cellular biology and bioengineering, may bring a new ray of hope patients with poor ocular surface.
The AMCL story:
May 13th, 2012 was Mother's Day and I wanted to share an incredible story about a mother's tremendous gift. The gift stems from believing that science and faith CAN in fact find a way to work together, that God has created this world, and that it is without contradictions. Click here to read more ...
The story of AMCL (a 16-year effort):
1996: Dr. Wang performed a series of amniotic membrane transplantation (AMT) experiment on rabbits with Dr. Scheffer Tseng, and successfully demonstrated that AMT reduces corneal scar and also reduces keratocyte apoptosis.
1999: Dr. Wang and Chris Adams obtained two U.S. patents on AMCL.
2000: Dr. Wang and Dr. Scheffer Tseng et all published the paper in Journal of Cataract & Refractive Surgery.
2000: Dr. Wang founded EyeVU with Vanderbilt University, to develop AMCL, successful manufacturing the world's first AMCL prototype.
2001: EyeVU and Dr. Wang received Chancellor's Fund and obtained an NIH grant (SBIR), to develop AMCL.
2011: Licensed the AMCL patents to IOP, Inc, and launched the commercial product (AmbioDisk AMCL).
2012: Over 500 U.S. eye doctors have used the AmbioDisk AMCL.
AmbioDisk amniotic membrane contact lens (AMCL)
The CPT code is 65778 (non-surgical fixation of AM).
Indication: poor ocular surface, non-healing.
Order AmbioDisk from IOP, Inc:
AD-5150: ambioDry2 (11mm disk, 35 um thick), comes with a 18mm scleral lens.
Global period is 10 days, repeat AMCL application is allowed if it is clinically indicated.
AmbioDisk amniotic membrane contact lens (AMCL):
http://www.iopinc.com/store/ambiodisk/
1-800-535-3545

U.S. Patent Nos. 5,932,205 and 6,143,315), Wang and Adams.
http://www.google.com/patents/US5932205
http://www.google.com/patents/US6143315
If you're interested in amniotic membrane contact lens, Call (615)321-8881 or email us today.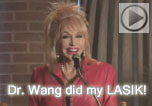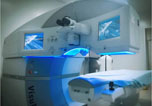 Our textbooks
A 501c(3) charity that has helped patients from over 40 states in the US and 55 countries, with all sight restoration surgeries performed free-of-charge.