PRK Surface Ablation
Wang Vision 3D Cataract and LASIK Center, Nashville, Tennessee
| | |
| --- | --- |
| | To see a video of Dr. Wang's LASIK and PRK patients relating their personal experiences, click here |
Photorefractive Keratectomy--also known as "PRK" and "surface ablation"--is a laser resurfacing of the eye, and is similar to LASIK except no flap is created. This procedure may be a better option than LASIK for some patients, and it may be combined with a Custom Wavefront ablation using the WaveScan and CustomVue technologies.
PRK can reduce or eliminate your dependence on contact lenses and glassesby reshaping the cornea. Dr. Wang determines the depth and pattern of the tissue to be removed. Then, an excimer laser delivers gentle pulses of concentrated ultraviolet light beams to correct your vision. The majority of patients will have functional vision within days of the surgery.
If you are interested in learning more about PRK/surface abalation, call us (615) 321-8881 or email us today.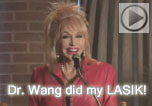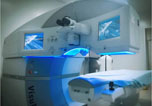 Our textbooks
A 501c(3) charity that has helped patients from over 40 states in the US and 55 countries, with all sight restoration surgeries performed free-of-charge.