Laser Floater Removal
Wang Vision 3D Cataract & LASIK Center, Nashville, Tennessee
The first laser floater removal in Nashville using the new state-of-the-art Ellex laser was performed successfully today at Wang Vision 3D Cataract & LASIK Center – an Aier-USA eye clinic by Dr. Ming Wang, MD, PhD. The patient is Mr. Tony Ashley, 73, of Lebanon, TN.
Mr. Ashley has suffered for many years from visually debilitating floaters. "They are like spider webs, very annoying. They float around, always interfere with my vision and get in the way of things that I really want to see, very frustrating," Mr. Ashley shared.
Mr. Ashley will no longer suffer from such visual disturbances due to floaters because today he became the first patient in Nashville to receive a laser floater removal removal by the new advanced Ellex laser!
The surgery was a complete success and both Dr. Wang and Mr. Ashley have been very pleased with the outcome.
"We are very excited to again have the opportunity to introduce another new eye surgery to our community, having previously been at the forefront of novel eye surgeries in the state for years. This new Ellex laser floater removal will truly benefit many of our patients who have suffered vision loss due to floaters, which interfere with their daily activities and tend to worsen as they get older," said Dr. Wang, a Harvard & MIT graduate (MD, magna cum laude) who also holds a doctorate degree in laser physics.
For info about the new Ellex laser floater removal at Wang Vision, visit www.wangcataractLASIK.com, call 615-321-8881 or e-mail Dr. Wang at drwang@wangvisioninstitute.com.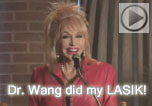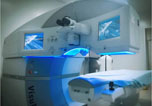 Our textbooks
A 501c(3) charity that has helped patients from over 40 states in the US and 55 countries, with all sight restoration surgeries performed free-of-charge.