Amniotic membrane/stem cell
Wang Vision 3D Cataract and LASIK Center, Nashville, Tennessee
To see a video stories of Matthew Higgins, who received amniotic membrane transplant and has his sight restored after a decade, click here
To see two videos of Wade Cook, a North Carolina man who was blind with aniridia and underwent amniotic membrean and stem cell transplantation and had his sight restored, click here
To view a video of the story of Thomas Brewington, one of the first patients in the world to receive amniotic membrane and stem cell graft, whose sight was restored after 10 years, click here.

Click here to read frequently asked questions about Amniotic membrane/stem cell
Dr. Wang published the first paper in the scientific literature that demonstrated laboratory success in AMT in reducing corneal scar and keratocyte apoptosis. He holds a US patent for amniotic membrane contact lens. Click here to read Dr. Wang's publication on AMT and his US patent on AM contact lens in his CV.
The field of ophthalmology has seen tremendous advancement in the last ten years. New technologies and techniques allow physicians the opportunity to restore vision in damaged eyes using increasingly successful applications of new reconstructive eye techniques such as amniotic membrane transplantation and stem cell grafts.
Amniotic Membrane Transplantation (AMT) :
Researchers have discovered that a wound to a developing fetus repairs itself without a scar. Further investigation has revealed that the amniotic membrane, the thin membrane that surrounds the fetus in the womb, plays a key role in this phenomenon. The presence of scarring in the cornea may significantly impact visual function. Corneal specialists are now using amniotic membranes to cover damaged corneas, allowing the eye to repair itself with less scarring.
More stories of Amniotic Membrane Transplantation (AMT):
Patients come from around the world to see Dr. Wang. Dr. Wang performs corneal stem cell transplants using tissue from an adult donor, and an amniotic membrane transplant with tissue from the amniotic sac.
"I describe this technique as tapping into the fountain of youth. You take advantage of the youthful healing ability. An unborn child has scarless fetal healing. We use a piece of tissue, in this case amniotic membrane, and transplant it into the adult eye to aid in healing after surgery," said Dr. Wang.
An amniotic membrane decreases apoptosis (programmed cell death), inflammation, vascularization and other excessive wound-healing responses, which leads to more organized healing and less scarring. Dr. Wang has used this same technology to develop an amniotic membrane contact lens. It can be used shortly after cornea trauma to prevent scarring. As the principle researcher, his US patent and research on the amniotic contact lens has resulted in the establishment of EyeVU, a biotech company that he co-founded with Vanderbilt in 2002, and the successful development of the world's first amniotic contact lens which may revolutionize care for patients with corneal injury worldwide.
Stem Cell Transplants :
During embryonic development, undifferentiated cells divide and grow to become various tissues and organs. Once an individual is fully developed, stem cells play an important role in the body's defense and healing processes.
Adult stem cells can be transplanted, and in this regard, the field of ophthalmology has gone the furthest of all other branches of medicine. When there is a traumatic event in the eye, stem cells are often completely destroyed, leaving the eye no way to heal itself. Doctors can now harvest a ring of stem cells from an adult donor and transplant them onto a damaged eye. Current stem cell researchers hope to find a way to utilize the stem cells from a patient's own body in order to eliminate the risk of rejection.
If you're interested in laser vision correction, choose experience and technology. Choose Wang Vision 3D Cataract and LASIK Center of Nashville, Tennessee. Call or email us today.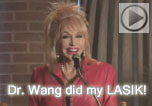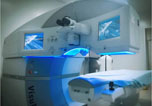 Our textbooks
A 501c(3) charity that has helped patients from over 40 states in the US and 55 countries, with all sight restoration surgeries performed free-of-charge.