AMT FAQs
Wang Vision 3D Cataract and LASIK Center, Nashville, Tennessee
To see a video stories of Matthew Higgins, who received amniotic membrane transplant and has his sight restored after a decade, click here
To see two videos of Wade Cook, a North Carolina man who was blind with aniridia and underwent amniotic membrean and stem cell transplantation and had his sight restored, click here
To view a video of the story of Thomas Brewington, one of the first patients in the world to receive amniotic membrane and stem cell graft, whose sight was restored after 10 years, click here.
What is amniotic membrane transplantation?
An amniotic membrane is harvested from placental tissue. This membrane is used to reconstruct the surface of the eye. Amniotic membrane transplantation is used to heal various eye surface disorders or injuries.
How long does the amniotic membrane transplantation procedure take?
The entire procedure takes just over an hour.
How long is the healing process after amniotic membrane transplantation?
Following amniotic membrane transplantation, the membrane is sutured down or glued in place using fibrin glue. This will fully heal in 4 to 6 weeks.
If you're interested in finding out more about amniotic membrane transplantation (AMT), choose experience and technology. Choose Wang Vision 3D Cataract and LASIK Center of Nashville, Tennessee. Call or email us today.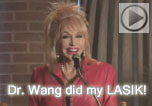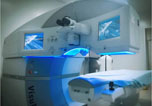 Our textbooks
A 501c(3) charity that has helped patients from over 40 states in the US and 55 countries, with all sight restoration surgeries performed free-of-charge.