For physicians' practices
Wang Vision 3D Cataract and LASIK Center, Nashville, Tennessee
At Wang Vision 3D Cataract & LASIK Center , we offer doctors, technicians and administrators the following services:
An accredited OD Optometric Residency program, which runs for a full year.
The only MD Corneal Surgical Fellowship in Tennessee.
A Formal CE Program of continuing education for MDs, ODs, technicians and administrators.
A free consultative service to surgeons interested in fine tuning methods of corneal power measurement for IOL calculations.
A free consultative service for topographic anaylsis (link)
Co-Management opportunities. We are proud to be affiliated with Centers of Excellence; doctors who regularly attend the seminars we hold, encourage their staff to do so, and have proven to be doctors that practice to the highest standards of care.
Dr. Wang's lectures at national and international meetings.
If you're interested in learning about our educational programs, call (615)321-8881or email Wang Vision 3D Cataract & LASIK Center of Nashville, Tennessee today.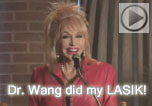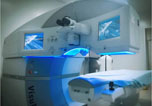 Our textbooks
A 501c(3) charity that has helped patients from over 40 states in the US and 55 countries, with all sight restoration surgeries performed free-of-charge.