FFKC Detecting Literature
Wang Vision 3D Cataract and LASIK Center, Nashville, Tennessee
Three-point touch technique to identify FFKC.
Masquerades of FFKC Other disease entities which can mimic FFKC on anterior corneal analysis.
If you're interested in learning about FFKC detecting literature, call (615)321-8881 or email Wang Vision 3D Cataract and LASIK Center of Nashville, Tennessee today.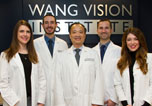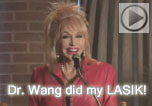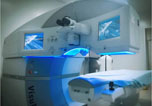 Our textbooks
A 501c(3) charity that has helped patients from over 40 states in the US and 55 countries, with all sight restoration surgeries performed free-of-charge.