Financing Your Vision Correction Procedure
Wang Vision 3D Cataract and LASIK Center, Nashville, Tennessee
Vision correction is an excellent investment in an individual's well-being. Therefore, we believe budget constraints should not be an obstacle to obtaining a procedure that can free you of your dependence on glasses and contact lenses. Additionally, since our patients have different financial needs, we provide with interest financing up to 5 years, and 0% interest financing for 2 years (i.e., Wang Vision will pay the interest for you with this 2 year option). Both options offer low monthly payment plans and no penalty for early pay-off.
You may apply quickly and securely 24 hours a day, 7 days a week. Click one of the logos above to apply, or call Care Credit: 866-834-3207 or Alphaeon: 855-497-8176. Good credit standing required. You can co-apply with someone to increase your chance of being approved and/or to increase your limit.
Our practice accepts cashier's checks, money orders, and personal checks (if received 7 days prior to surgery). We cannot accept business checks or personal checks on the day of surgery.
We accept most major credit cards, including:
Visa
MasterCard
Discover
Company Flex Plan:
Your company may offer a medical spending account, which allows you to set aside pre-tax dollars to pay for your surgical expenses. Please contact your employer for more details. We strongly recommend having an evaluation prior to putting the money aside to ensure your candidacy.
If you're interested in LASIK vison correction, choose experience and technology. Choose Wang Vision Institute of Nashville, Tennessee. Call (615)321-8881 or email us today.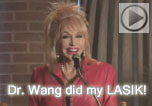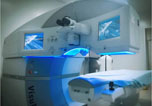 Our textbooks
A 501c(3) charity that has helped patients from over 40 states in the US and 55 countries, with all sight restoration surgeries performed free-of-charge.