Phototherapeutic Keratectomy (PTK)
Wang Vision 3D Cataract and LASIK Center, Nashville, Tennessee
| | |
| --- | --- |
| | To read about Anna Post, the world's first patient who has a rare genetic disorder and corneal opacity who underwent PTK by Dr. Wang and had her sight restored, click here... |
Phototherapeutic Keratectomy, or PTK, is a treatment for corneal scarring, recurrent corneal erosions and corneal dystrophies. It is similar to PRK but there is no refractive correction.
Your vision may become blurry if you have scar tissue or an irregular corneal surface affecting your eye. These irregularities may be uncomfortable as well. This scar tissue may need to be treated if glasses or contact lenses help vision. It can be improved, or in some cases removed, using an excimer laser. This is a medical procedure for which you may be elegible for reimbursement.
If you are experiencing discomfort or blurred vision due to corneal scarring, you may want to consider PTK or PRK. Call (615)321-8881 or email our Nashville , Tennessee office to learn more or to schedule a consultation.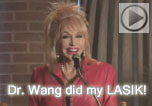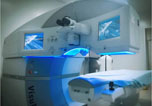 Our textbooks
A 501c(3) charity that has helped patients from over 40 states in the US and 55 countries, with all sight restoration surgeries performed free-of-charge.