YAG laser capsulotomy and YAG laser peripheral iridotomy
Wang Vision 3D Cataract and LASIK Center, Nashville, Tennessee
At Wang Vision 3D Cataract and LASIK Center, we perform state-of-the-art cataract surgery using the modern premium "Forever-young Lens" technology. We also perform YAG laser capsulotomy to improve vision in patients who develop posterior capsular opacity behind their lens implant after cataract surgery. Also, to prepare for Implantable Contact Lens (ICL) procedure and also as a treatment for narrow-angle glaucoma, we also perform YAG laser peripheral iridotomy (PI).

YAG laser posterior capsulotomy:
The natural lens inside the eye is held in place by a clear bag called the capsular bag. When cataract surgery is performed, the lens is removed from the capsular bag that holds the lens in place. When this is done, Dr. Wang carefully opens the front of the bag and removes the cataract, leaving the back of the capsular bag in place. After the natural lens is removed, an intraocular lens (such as the FOREVER YOUNG™ lens surgery) is inserted into the remaining capsular bag. The capsule holds the intraocular lens and serves as a protective barrier for the back of the eye.
Occasionally, the capsule may produce cloudy cells that can cause blurred, hazy vision. Some patients may also experience glare problems when driving at night. This common condition is known as posterior capsular and typically occurs months or years after surgery.
Posterior capsular haze can be treated using a YAG laser. Dilating drops are instilled and the laser is used to create an opening in the center of the cloudy capsule. Most patients notice an instant improvement in their vision, while others experience a gradual improvement over several days. YAG capsulotomy is an out-patient procedure and takes just minutes to perform.

YAG laser peripheral iridotomy (PI):

This procedure uses the YAG laser to create a drainage hole in the iris allowing the fluid to drain from the eye. The technique is used in patients who have "relative pupillary block "RPB" which is leading to angle closure glaucoma or in patients who are undergoing Implantable Contact Lens (ICL) surgery. In ICL, this is a preventative treatment, to ensure that the pressure inside the eye does not go up from blockage of drainage of fluid from the eye.

By placing a very small hole in the iris, the pressure is equalized between the front and back of the iris. This tiny hole allows the fluid another means of getting from behind the iris to in front of the iris so that the iris is less likely to push itself forward, close off the angle, and raise the eye pressure.
If you are interested in YAG laser surgery, choose experience and technology. Choose Wang Vision 3D Cataract and LASIK Center of Nashville, Tennessee, Call (615)321-8881 or email us today.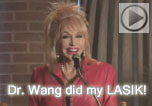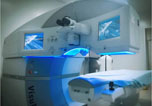 Our textbooks
A 501c(3) charity that has helped patients from over 40 states in the US and 55 countries, with all sight restoration surgeries performed free-of-charge.