Glaucoma treatment
Wang Vision 3D Cataract and LASIK Center, Nashville, Tennessee
Glaucoma is one of the leading causes of blindness in the United States, and the most common cause of blindness among African Americans. More than three million people have glaucoma, but half do not realize it because there are often no warning symptoms. People who have a family history of glaucoma, are African American, or are age 60 or older are at increased risk. Early detection and treatment of glaucoma can preserve sight.
There are rarely any symptoms in the early stages of the disease so it is important to have your eyes checked. At WVI, we can diagnose glaucoma on the basis of intraocular pressure, visual field results and optic nerve head appearance. We have advanced tools to diagnose and manage this potentially blinding disease.
If you want to learn more about Galaucoma treatment at Wang Vision 3D Cataract and LASIK Center, Nashville, TN, please contact us by calling (615)321-8881 or email us.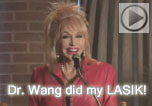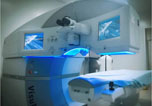 Our textbooks
A 501c(3) charity that has helped patients from over 40 states in the US and 55 countries, with all sight restoration surgeries performed free-of-charge.