LASIK Vision Correction

The Exciting New Laser Eye Surgery Laser In-Situ Keratomileusis (LASIK)
An Overview of Refractive Errors and Their Treatment with the Excimer Laser
Ming Wang, MD, PhD

A Guide for Patients

Library of Congress card number:
00-100396

Published by:
Med World Publishing
325 West, 4650 North
Provo, UT 84604
Phone: (801) 227-0081
Fax: (801) 229-2501

E-mail: mail@medworldpublishing.com
Visit us online at www.medworldpublishing.com
We extend our appreciation to the artist, Stephen F. Gordon, for his world-class color images ©.
Copyright 2000, Keith Terry
All rights reserved. No part of this publication may be reproduced, stored in a retrieval system, or transmitted in any form or by any means unless noted, without the prior written permission of the publisher.
Table of Contents
Chapter One Refractive Surgery: What Is It?

Chapter Two How the Eye Works

Chapter Three History of Refractive Surgery

Chapter Four Refractive Surgery with the Excimer Laser

Chapter Five How to Choose a LASIK Surgeon

Chapter Six The Preprocedure Consultation

Chapter Seven The LASIK Procedure: What to Expect

Chapter Eight LASIK Postprocedure Care

Chapter Nine LASIK Statistics

Chapter Ten Risks and Complications

Chapter Eleven Other Refractive Procedures

Chapter Twelve Questions and Answers

Chapter Thirteen Patient Accounts

Summary

About the Author
If you're interested in bladelessLASIK, choose experience and technology. Choose Wang Vision 3D Cataract and LASIK Center of Nashville, Tennessee. Call (615)321-8881 or email us today.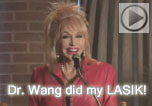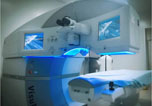 Our textbooks
A 501c(3) charity that has helped patients from over 40 states in the US and 55 countries, with all sight restoration surgeries performed free-of-charge.