Corneal Topography in the Wavefront Era
Wang Vision 3D Cataract and LASIK Center, Nashville, Tennessee


Dr. Wang's textbook on corneal topography, wavefront, custom wavefront, topography-driven treatment, custom wavefront-driven treatment, keratoconus, LASIK/PRK/RK/IOL complications, vision, night glare, double vision, premium IOL complications after cataract surgery, LASIK surgeon, Nashville, Tennessee (TN).
Click here to order "Corneal Topography in the Wavefront Era". textbook edited by Ming Wang, MD, PhD
As the popularity of wavefront sensing continues to rise, it is important to keep pace with the latest developments in corneal topography, an indispensable part of anterior segment ophthalmology practice. Corneal Topography in the Wavefront Era: A Guide for Clinical Application delivers the information needed to develop an understanding of the state-of-the-art corneal topographic technology and its relationship to keratorefractive surgery.
The improvement in corneal topographic and wavefront-sensing technologies coupled with the advent of an innovative custom treatment approach using these two technologies has ushered in a new era of anterior segment imaging and specific structure-based custom treatment resulting in clinical outcomes.
Dr. Ming Wang has organized a team of over 30 of the field's leading professionals to produce this informative, comprehensive, and clinically oriented text. Inside Corneal Topography in the Wavefront Era, you will find a comprehensive review of the scientific principles of corneal topography and clinical application of all major topographic imaging systems currently available.
Emphasis is placed on the understanding of the principles and clinical guidance in the use of these technologies for addressing important clinical issues, such as an in-depth discussion and practical topography guide for recognition of forme fruste keratoconus. Additionally, cutting-edge technologies such as topography-based and combined approach with topography and wavefront-based custom treatment of all major systems are presented.
Additional Topics Include:
History of corneal topography
Anatomy and physiology of the cornea
Classification of topographic technologies
Preoperative evaluation for refractive surgery
Postoperative management after refractive surgery
Posterior corneal changes in refractive surgery
Features:
Concise presentation of the key scientific principles of each of the major topographic technologies.
Logical and sequential guide for clinical application of the new imaging technologies.
Clinical case presentations reinforce the key scientific concepts discussed and serve as an easy-access reference for the most common examples of topographic problems found in anterior segment and refractive surgery patients.
Extensive color figures, scales, and topographical maps that illustrate the types and features of corneal topography and clinical case presentations.
The focus and scope of Corneal Topography in the Wavefront Era: A Guide for Clinical Application makes it a must-have text for all anterior segment surgeons, ophthalmologists and optometrists.
Contents
Dedication
Acknowledgments
About the Editor
Contributing Authors
Preface
Section I: Basic Topographic Principles
Chapter 1:
History of Topography
Tracy Swartz, OD, MS; Renzo Mattioli, PhD; Nancy K. Tripoli, MA; Doug Horner, OD, PhD; and Ming Wang, MD, PhD
Chapter 2:
Anatomy and Physiology of the Cornea
Keming Yu, MD, PhD; Tracy Swartz, OD, MS; Helen Boerman, OD; and Ming Wang, MD, PhD
Chapter 3:
The Optics of the Cornea
David Coward, OD; Tracy Swartz, OD, MS; and Ming Wang, MD, PhD
Chapter 4:
Topographic Technologies
Tracy Swartz, OD, MS; Zuguo Liu, MD, PhD; Xiao Yang, MD; Mei Zhang, MD, PhD; and Ming Wang, MD, PhD
Chapter 5:
Axial, Elevation, and Pachymetric Mapping
Ilan Cohen, MD; Tracy Swartz, OD, MS; Ray-Ann Lin, MD; and Ming Wang, MD, PhD
Chapter 6:
Topographical Scales
Ralph Chu, MD and Megan Buliano, OD
Section II: Topographic Applications
Chapter 7:
Topography of the Normal Cornea
Zuguo Liu, MD, PhD; Xiao Yang, MD; and Mei Zhang, MD, PhD
Chapter 8:
Topographic Presentation of Common Corneal Diseases
Zhenpin Zhang, MD, PhD
Chapter 9:
Pre-Refractive Surgery Evaluation
Guillermo Avalos-Urzua, MD; Ariadna Silva-Lepe, MD; Tracy Swartz, OD, MS; and Ming Wang, MD, PhD
Chapter 10:
Post-Refractive Surgery Topographies
Roberto Pinelli, MD
Chapter 11:
Posterior Corneal Changes in Refractive Surgery
Amar Agarwal, MS, FRCS, FRCOphth; Sunita Agarwal, MS, DO; Athiya Agarwal, MD, DO; Soosan Jacob, MS, FRCS, DipNB, FERC; and Nilesh Kanjiani, DipNB, DO, FERC
Section III: Topography-Based Custom Treatment
Chapter 12:
Corneal Topography and Wavefront Sensing: Complementary Tools
Gustavo E. Tamayo, MD and Mario G. Serrano, MD
Chapter 13:
Combined Wavefront and Topography Approach to Refractive Surgery Treatments
Noel Alpins, FRACO, FRCOphth, FACS and George Stamatelatos, BscOptom
Chapter 14:
LaserSight Alternatives in Topography-Based Custom Ablation
Aleksandar Stojanovic, MD
Chapter 15:
Topography-Guided Corneal Refractive Treatment:The VISX Model
Rejean Munger, PhD and Bruce Jackson, MD
Section IV: Specific Topographic Systems
Chapter 16:
The Magellan Mapper
Michael Endl MD; Claus Fichte MD
Chapter 17:
The iTrace Combination Corneal Topography and Wavefront System by Tracey Technologies
Joe S. Wakil, MD; Tom D. Padrick, PhD; and Sergey Molebny, MS
Chapter 18:
Bausch & Lomb Orbscan II/IIz Anterior Segment Analysis System
Paul M. Karpecki, OD
Chapter 19:
Artemis VHF Digital Ultrasound Technology
Dan Z. Reinstein, MD and Ronald H. Silverman, PhD
Chapter 20:
The Keratron and Keratron Scout Corneal Topographers
Renzo Mattioli, PhD and Nancy K. Tripoli, MA
Chapter 21:
The Tomey TMS Corneal Topographer
Stephen D. Klyce, PhD
Chapter 22:
Topcon KR-9000PW
Naoyuki Maeda, MD
Chapter 23:
Three-Dimensional Stereo Corneal Topographic System:The AstraMax
Ming Wang, MD, PhD; Shawna Hill, OD; and Tracy Swartz, OD, MS
Chapter 24:
Pentacam
Matthias Maus, MD; Stephan Kröber; Tracy Swartz, OD, MS; Michael W. Belin, MD; Marc Michaelson, MD; John Sutphin, MD; and Ming Wang, MD, PhD
Chapter 25:
Precisio
Tracy Swartz, OD, MS; Charles Wm. Stewart, OD; Giuseppe Bellezza, MD; Vincenzo Marchi, MD; Giuseppe D'Ippolito, DrIng; and Ming Wang, MD, PhD
Chapter 26:
The Future of Corneal Topography
Arun C. Gulani, MD and Ming Wang, MD, PhD
Index
"Obviously this book is not meant for general medical readership, but for this ophthalmologists, both general and subspecialist, as well as optometrists who have an interest in refractive surgery and the cornea in general, this book is a must-have reference."

— Dr. Norman Litvin, Univadis

"The book is well written and covers the area excellently. The author has achieved his goal of disseminating this information in a comprehensive fashion… This comes at an opportune time in the field of refractive surgery… This book has excellent photographs of topographical representations of various clinical situations and in-depth discussions… This is the most relevant of the books on topography currently available."

-- Michael E. Sulewski, MD, Doody Enterprises

"In Corneal Topography in the Wavefront Era, Dr. Ming Wang has assembled an "all-star" team of authors who help the reader deal with the virtual explosion of technologies that have recently been developed to help diagnose early pathologic conditions and avoid poor outcomes of refractive surgery. Ectasia after LASIK is on every refractive surgeon's mind today. Most cases of corneal ectasia could have been prevented with greater attention to the preoperative evaluation of corneal topography. Corneal Topography in the Wavefront Era gives us the tools to help with that evaluation. It is essential reading for today's refractive surgeon."

-- R. Doyle Stulting, MD, PhD, Emory University, Atlanta, GA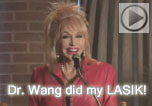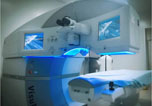 Our textbooks
A 501c(3) charity that has helped patients from over 40 states in the US and 55 countries, with all sight restoration surgeries performed free-of-charge.