Laser Eye Surgeon
Wang Vision 3D Cataract and LASIK Center, Nashville, Tennessee
Dr. Wang set to perform Tennessee's first artificial corneal transplant
By Roy Moore
Nashville Business Journal - March 22, 2004
Exclusive Reports
From the March 19, 2004 print edition
A Nashville eye surgeon and researcher will soon offer artificial cornea transplants, a procedure recently approved by Food and Drug Administration that could allow many end-stage corneal blind patients to see again.
Dr. Ming Wang, founder of Wang Vision 3D Cataract and LASIK Center, will become the first physician in the state to provide the revolutionary surgery with two procedures tentatively slated for March 26 at Saint Thomas Hospital in Nashville.
The patients are a 41-year-old man who lost most of his sight due to congenital rubella and a 14-year-old boy blinded in a fireworks accident.
Paul Lindsley, a spokesperson for Saint Thomas, says the hospital is still in the preliminary stages on a deal to host the surgery, but is working to have the procedure performed next week.
"This will put Saint Thomas and Nashville on the national map for new eye surgeries and research for corneal blind surgery," Wang says.
Proponents of the surgery believe it overcomes hurdles previously provided by artificial and natural cornea replacement procedures. Natural cornea replacements run the risk of eventually being rejected by the body and require use of drugs to suppress the immune system. Although fear of rejection isn't an issue, artificial pieces often can't take root initially in the eye.
Developed by Lions Eye Institute of Western Austria, AlphaCor is a polymer with a sponge rim in which millions of pores are drilled in by a special laser. The piece is then placed on the eye, where cells and blood vessels will grow to fill in the holes and ensure the artificial cornea remains anchored. Because the cornea is artificial, there's no fear of the body rejecting the tissue or need for extended use of immune suppression medicine.
"The use of the AlphaCor for treating certain indications considered at high risk of failure with human donor tissue will not only ease the shortfall in supply of tissue, but will enable it to be used preferentially for those patients most likely to achieve long-term success," Argus Biomedical said in late 2001 after it obtained the commercial rights to AlphaCor.
The company says about 20 percent of traditional corneal transplants are rejected. The procedure could be especially attractive to those with end-stage trauma that created scar and blood vessel tissue.
Although still a new technology and with relatively few procedures actually completed, Wang puts the success rate at 80 percent.
"It has been a dream of any surgeon to have article organ that can be accepted by the body, and when that was done, it was wonderful because there was no chance of rejection because it didn't come from another person," he says.
Those receiving the synthetic penetrating keratoplasty procedure will undergo a two- to three-hour procedure to imbed the cornea in the eye. Three months later, a second surgery will put a hole in the cornea for the patient to see through.
"This is one of the most technically demanding surgeries that I will ever have performed," says Wang.
Argus Biomedical estimates there are about 10 million people worldwide with corneal blindness, although only 100,000 transplants are performed each year.
Wang waives his physician fees on these types of procedures. He's also started the Wang Foundation for Sight Restoration, a nonprofit that provides financial help to end-stage corneal blind patients from around the world coming to Nashville.
rmoore@bizjournals.com, 615-248-2222 ext. 117
© 2004 American City Business Journals Inc.
Click here to learn more about artificial cornea surgery. If you are interested in artificial cornea surgery, please contact us by calling (615)321-8881 or email us.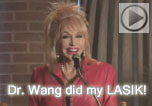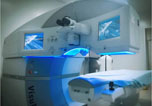 Our textbooks
A 501c(3) charity that has helped patients from over 40 states in the US and 55 countries, with all sight restoration surgeries performed free-of-charge.