Article Library
Wang Vision 3D Cataract and LASIK Center, Nashville, Tennessee
Medial Articles:
Non-medical Articles:
"This Downturn Should Ring Alarm", by Dr. Ming Wang, the Tennessean, October. 19, 2008. This article talks about the underlying cause of US economic recession.
"The world is what you make of it", An interview with Ming Wang, MD, PhD--a world-class LASIK surgeon, researcher, philanthropist, musician and ballroom dancer--and his struggles growing up during the ten-year catastrophe in China.
Of Eyes and Elegance - Scenes from Nashville Starz - Nashville eye surgeon Dr. Ming Wang leads a new wave of interest in classical ballroom dancing
Click here to see more media reports and articles.
If you have any questions or comments, you can click here to reach Dr. Wang.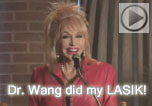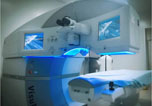 Our textbooks
A 501c(3) charity that has helped patients from over 40 states in the US and 55 countries, with all sight restoration surgeries performed free-of-charge.