News
Wang Vision 3D Cataract and LASIK Center, Nashville, Tennessee
Various media events have highlighted the activities of Dr. Ming Wang and the Wang Vision 3D Cataract and LASIK Center, including: The Tennessean reported on new techniques to correct vision problems after LASIK in November 24, 2008 called "New techniques heal vision after botched Lasik surgery".
Mature Lifestyles magazine described the work of Dr. Wang in two issues. In August 2006, the topic was nearsightedness, and in July 2006, on the dancing and surgical talents of Dr. Ming Wang.
Fox news ran stories on several affiliates on the transplant of both saliva glands (for tearing) and Alphacor artificial cornea to help a man following a molten metal injury to his face.
You may have seen Dr. Wang dancing with a Channel 2 News reporter in February 2006, when they featured him as "Nashville's Dancing Doctor" .
The Tennesean reported on Dr. Wang performance of a revolutionary corneal surgery in May of 2005. He transplanted only the back surface of the cornea in a patient with Fuch's Endothelial Dystrophy. This disease effects only the back surface, but was historically treated by transplanting the entire cornea.

For more information about the life and achievements of Dr. Ming Wang, visit:
• Dr. Wang's personal site (www.drmingwang.com )
• The Wang Foundation webpage (www.wangfoundation.org )
• Dr.Wang's musical webpage (www.musicforsight.com )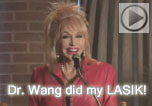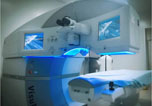 Our textbooks
A 501c(3) charity that has helped patients from over 40 states in the US and 55 countries, with all sight restoration surgeries performed free-of-charge.