LASIK Surgeon
Wang Vision 3D Cataract and LASIK Center, Nashville, Tennessee
New Hope for Those Who Could Not Do LASIK Surgery for Vision Correction
Channel 4 News, 5p Newscast, May 13, 2006
Tom Randle of Channel 4 News reporting
"There is new hope for people whose vision is so poor they can't be helped by traditional eye surgeries like LASIK. The FDA recently approved Implantable Contact Lens surgery and a doctor right here in Nashville, Dr. Ming Wang, has successfully performed the procedure on six patients."



Dr. Wang explains , "The surgeon makes an opening on the side of the eye and then we insert an implantable contact lens behind the cornea so the lens is actually placed behind the cornea inside of the eye."

Tom Randle of Channel 4 News: Dr. Wang also explains that there are no stitches with little pain and many patients are able to return to work the very next day.


For more information about the newly FDA- approved Implantable Contact Lens, visit www.wangvisioninstitute.com , drwang@wangvisioninstitute.com or call 615-321-8881.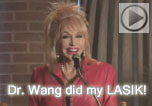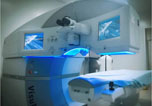 Our textbooks
A 501c(3) charity that has helped patients from over 40 states in the US and 55 countries, with all sight restoration surgeries performed free-of-charge.