The Tennessean reporting of Dr. Ming Wang Performs the first new investigative eye surgery SSP in the southern United States
The Tennessean, 12/14/09, reported by Christina Sanchez, staff writer
Wang Vision Cataract and LASIK Center is currently one of only three centers in the U.S. conducting this FDA clinical trial research study. Dr. Wang is one of three surgeons in the US today allowed by FDA to perform thiis surgery.

Randal Garner is 51 years old, but soon his eyes could be like those of a 26-year-old, and he might be able to throw out his multiple pairs of reading glasses.
Garner, a Williamson County dentist, has age-related near-vision loss, also known as presbyopia, which means he can't read things close up like books or telephone number buttons. The condition affects almost everyone, starting at about age 45, and is a natural part of aging, according to the National Institutes of Health.
But some eye doctors say they have found the fountain of youth to reverse the aging process — at least in the eyes of patients such as Garner.
Dr. Ming Wang, a Nashville eye surgeon, performed an hourlong procedure Friday to improve Garner's vision. Wang's Vision Institute is one of three centers around the country participating in a three-year study to correct presbyopia with the new surgery. Over the next two or three years, about 33f0 people will participate in the study, which is approved by the Food and Drug Administration.
Wang will operate on 50 people
The other two eye centers involved in the study are in New York and Chicago. Wang was the first eye surgeon to do this kind of surgery in Tennessee and the southern United States. Garner was the first patient.
"Until now, we thought that with medicine we could never conquer aging," Wang said. "However, this new breakthrough surgery has shown that, in fact, we can reverse aging."
Wang said that as people age beyond 40, the eyes start to change. The lenses, which contract and relax to allow the eyes to focus on objects near and far, begin to grow. Research shows that as the lenses get larger and take up more space, the amount of area where the lens fibers have to work is reduced. The surgery can increase the space; at least that's what the doctors are studying.
Wang will operate on about 50 people. He has 10 people enrolled in his study to date.
During the procedure, Wang cuts through the outer lining of the eye, or conjunctiva, to get to the next layer, called the sclera. That's where he inserts small plastic segments, referred to as spacers, into four incisions around the lens. Then Wang stitches the lining back in place. No part of the area of vision is touched.
"This surgery will benefit everyone at one point onward in their lives," Wang said.
The FDA allows Wang and the other surgeons to do only one eye at a time. The participant has to go back to get the second eye done, and then each patient will be followed for about two years so the results can be documented. The procedure is also reversible because the implants can be removed.
Surgeries outside of U.S.
Wang has done this surgery eight times before in Central America. Investigational surgeries are not allowed in the United States, and typically companies take their products to other countries before the FDA-approved studies are started.
Correcting near-vision loss is traditionally done with reading glasses and contact lenses. The new surgery, if approved by the FDA for widespread use, could eliminate the need for those methods.
The prospects excite Johnnie Mitchell, who owns an insurance agency in Ashland City.
"Anywhere I sit down, I have three pairs of reading glasses, and when I leave the house in the morning, I have one in my pants pocket and another in my shirt pocket," said Mitchell, who would be Wang's second surgery patient. "I can't answer my cell phone without my reading glasses on."
He felt good about helping not only his own sight but also that of other adults with vision problems.
"Hey, someone had to be the first to get LASIK done," Mitchell said, referring to the corrective vision surgery that the FDA approved in 1999.
To learn more about FDA clinical trials at Wang Vision 3D Cataract and LASIK Center, click here ...
To learn if you are qualified to attend this FDA clinical trial for presbyopia treatment, please call Wang Vision 3D Cataract and LASIK Center, Nashville TN at (615)321-8881 or email us.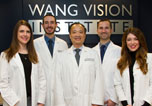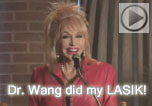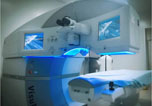 Our textbooks
A 501c(3) charity that has helped patients from over 40 states in the US and 55 countries, with all sight restoration surgeries performed free-of-charge.