A nation of immigrants respects other cultures
By Ming Wang, MD, PhD

Immigrant businesses have had a positive impact on our country and economy. In fact, the United States has always been an immigrant country, and has been a society known to the rest of the world for its openness, fairness, freedom and choice.
When I arrived in this country in 1982 as a student who knew no one, and had only $50 in my pocket but a big American dream in my heart, one of the things that impressed me the most in America was the saying: "I may not agree with what you say, but I will defend to my death your right to say it.'' America is a magnet for immigrants from all over the world because it gives everyone an opportunity.
I did not have that opportunity in China. Growing up in Communist China in the 1960s-70s, during the terrible "Cultural Revolution'' where millions of youth were forcefully deported to the poorest parts of the country and condemned to a life of hard labor and poverty, I was not allowed to go to college — despite the fact that I was a straight-A student — and I was destined to be deported, as well. A chance meeting with a visiting American professor helped me avoid that devastating fate, and I was able to come to America. These days, I lecture regularly to students in America to share my story in China with them, and urge them to truly appreciate the wonderful opportunities that they have here in America today to study hard and to excel.
As an immigrant, I have been blessed with the rare opportunity to study at some of the greatest universities in America (Harvard and MIT). Hence, I do feel that I have an obligation to give back, to contribute to this society. I have worked hard over the years and have made some contributions to the field of laser physics, cataract surgery and LASIK surgery, and have always given the credit for my work to America. I have published all of my scientific papers and books, patented inventions and given presentations at international meetings as an American scientist, because I want to thank America for the opportunities it has given me. I have established three 501c(3) nonprofit foundations: for sight restoration, for student scholarships and for Christian outreach to China. To date, the sight restoration foundation has helped patients from over 40 states in the U.S. and 55 countries, with all of its surgeries performed free.
As immigrants, each of us brings to America our own perspective, experiences and stories. We need to help America and help each other, including people from different countries, cultures and ethnic backgrounds. We need to play an active role in mainstream America's societal activities in order to help people develop more understanding, sensitivity and respect toward different cultures and people. We all have the same goals in life — to help our families, to help ourselves and to help our country — and in this case, our adopted country of America.
Dr. Ming Wang, also a Ph.D., is the founding president of Tennessee Chinese Chamber of Commerce (www.tccc.us), international president of Shanghai Aier Eye Hospital, director of Wang Vision Cataract and LASIK Center and clinical associate professor of ophthalmology at the University of Tennessee.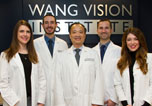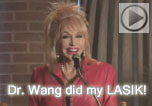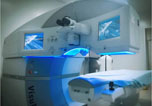 Our textbooks
A 501c(3) charity that has helped patients from over 40 states in the US and 55 countries, with all sight restoration surgeries performed free-of-charge.