Cross-Linking to Stabilize Keratoconus
Wang Vision 3D Cataract & LASIK Center, Nashville, Tennessee

By: CINDY SANDERS
Unlike macular degeneration, glaucoma and cataracts, which are some of the most common causes of vision loss in older individuals, keratoconus strikes early … and hard. It is typically diagnosed when patients are in their 20s and can cause lifelong, progressive loss of vision.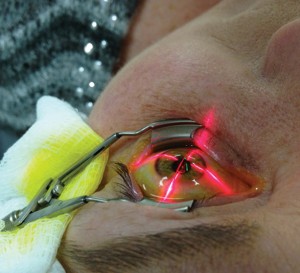 With no cure, treatment options have been limited. For the worst cases, corneal transplant — which carries with it surgical risks plus the ongoing risk of graft rejection — remains the most viable option to restore vision. Keratoconus accounts for about 15 percent of corneal transplants in the United States.
However, another treatment option is emerging that has been shown to stabilize the disease and do so in a minimally invasive manner. Collagen cross-linking has been widely used in Europe for more than a decade. However, it is still awaiting approval from the Food and Drug Administration in the United States. In the meantime, clinical studies are ongoing.
Recently, the treatment protocol became available in Tennessee when Wang Vision 3D Cataract & LASIK Center was named an FDA clinical trial site for Avedro, a global ophthalmic company focused on cross-linking technologies. Working in conjunction with the American-European Congress of Ophthalmic Surgery (ACOS), Avedro is in a phase 3, multi-center, randomized trial of their accelerated cross-linking protocol using the company's KXL System and proprietary riboflavin in keratoconus patients or those with ectasia following LASIK.
What is Keratoconus
From the Greek kerato (cornea) and konos (cone), the disease causes progressive structural weakening and 'coning' of the cornea. Ming Wang, MD, PhD, director of Wang Vision and author of a textbook on the condition, explained that in a patient with keratoconus, the cornea is thinned and buckles forward under the weight of the intraocular fluid found in all eyes, resulting in anterior bulging, known as ecstasia.
"When the cornea buckles forward, its shape is distorted, changing its focusing power," Wang said. "The shape of the cornea is critically important. It has to focus and bend the light exactly the right amount in order to focus a visual image into the eye and clearly on the retina."
Global prevalence estimates for keratoconus range from 1:500 to 1:2000, but incidence has been higher in recent years since a similar condition can also occur after LASIK (keratoectasia). For patients, the diagnosis is particularly frightening because there is no known cure, no way to accurately forecast which cases will be mild and which ones will progress to severe vision loss, and no method to predict how quickly vision loss will occur. Typically physicians and patients have been forced to adopt a 'wait and see' position.
Prior Treatment Options
Prior to cross-linking, there were only a few options to treat keratoconus. The first was to wear a hard contact lens. "That doesn't work if the disease is progressing," said Wang. "Eventually, the contact flips out of the eye," he continued, noting the flat contact disc cannot adhere to the eye once the cornea becomes too pointed.
The second option was a technique called Intacs corneal implants. Intacs are small, curved, plastic segments inserted into the bottom of the cornea to provide added support to the weakened corneal wall. However, Wang said Intacs has two drawbacks. "Number one, it is a foreign body, which can be extruded by the cornea. And number two, it doesn't treat the underlying cause of the disease, namely it doesn't increase the strength of the weakened cornea in keratoconus," explained Wang, who performed the first new version of Intacs for moderately advanced keratoconus in the country several years ago.
About 25 percent of diagnosed keratoconus cases in the United States ultimately require corneal transplant. In addition to the inherent risks that accompany an open-eye surgery, Wang said recovery can be painful and often prolonged. Ultimately, as with any organ transplant, patients must be constantly aware of the lifelong risk of transplant rejection and blindness.
Cross-linking Theory
Clinicians have long noted keratoconus often progresses more rapidly in younger patients and tends to stabilize after middle-age. Researchers theorized that older patients might be benefitting from naturally-occurring corneal collagen cross-linking and strengthening with years of ultraviolet ray exposure from sunlight. In the late 1990s at the University of Dresden in Germany, researchers used UV light to activate the cross-linking process in pig and rabbit corneas that had been soaked in riboflavin, which induced photosensitization. The result was that the corneas were measurably stiffer.
"It's a lesson learned from nature using human engineering," Wang said of the discovery.
By 2003, human trials of cross-linking had begun with promising results. In the initial study of 16 keratoconus patients, 100 percent had a halt to their disease progression, 70 percent saw some improvement in corneal shaping and 65 percent gained visual acuity. Additional studies have yielded similar results, although some clinicians have questioned study methods and long-term effects.
The goal of cross-linking, noted Wang, is to stabilize the keratoconus disease by reducing corneal steepness by at least one diopter. "The results have shown that this goal has been achieved in over 90 percent of the patients," said Wang. Unlike the previous treatment options, he continued, cross-linking actually addresses the root cause of the disease, which is the weakening of the corneal structure. And, he added, the procedure takes only minutes and is minimally invasive.
"The traditional therapy has been to wait and worry. Now there is something we can actually do mid-stream to hold the train," Wang said. While it doesn't reverse keratoconus, he noted cross-linking can slow down or even stop the disease in its tracks. However, he cautioned, there is a "sweet spot" for the procedure. With a limited time window, he said it's important for patients to be evaluated before the disease is too advanced for cross-linking to be effective.
Risks of Cross-linking
Corneal hazing or scaring seems to be the main concern as it could result in blurred vision. Wang said studies have shown this complication occurred in approximately 3 percent of patients. In a few cases, patients have experienced delayed epithelial healing and epithelial haze as much as one year post-op. Other complaints have been stromal scarring and a few reports of infectious keratitis.
In a 2012 article appearing in Review of Ophthalmology, A. John Kanellopoulous, MD, clinical associate professor of ophthalmology at New York University Medical School said, "And we still have to keep an eye out for a potential increase in the risk of carcinoma in the conjunctiva and corneal epithelial cells due to the UV light." Kanellopoulous went on to say that in spite of the slight risk, he doesn't consider the procedure to be dangerous and pointed out cross-linking has been done for years at thousands of centers around the globe with good results. Furthermore, the alternative for patients with severely progressive disease is either loss of vision or a much riskier transplant surgery.
One other risk to manage is the expectation of patients. While some patients have experienced improved visual acuity, the procedure's primary intent is to stop the progression of vision loss … not to reverse the disease, itself, concluded Wang.
To learn more about cross-linking for keratoconus, please call us (615) 321-8881 or email us.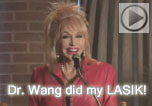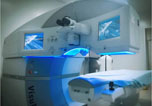 Our textbooks
A 501c(3) charity that has helped patients from over 40 states in the US and 55 countries, with all sight restoration surgeries performed free-of-charge.