Cataract surgery takes technological leaps
Wang Vision 3D Cataract and LASIK Center, Nashville, Tenneessee
GCA News, Nashville, TN, 12/21/11.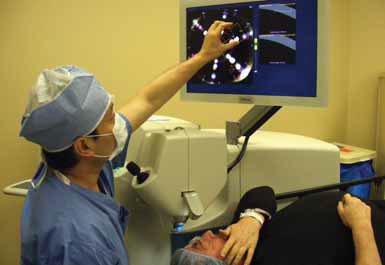 Dr. Ming Wang shows how the laser enters the eye to perform laser cataract surgery. Jack Bradley received this procedure on his left eye. - Photo by Chris Brooks
Cookeville furniture store owner Jack Bradley made his second visit to Dr. Ming Wang to have cataract surgery on his right eye.
He had not had any complications from his previous visit a week earlier to have the same procedure performed on his left eye.
"The next morning, I had 20/40 vision in my (left) eye," Bradley said. "I had never had that before. It's in really good shape now."
The lack of complications is a benefit of Wang's laser cataract procedure. He erformed
the first laser cataract surgery in Tennessee earlier this month.
The Wang Vision 3D Cataract and LASIK Center is one of just four centers nationwide to offer the only Food and Drug Administrationapproved laser for cataract surgery, Alcon's LenSx, and the only one in the state.
"It improves the precision of the surgery to an unprecedented new height," Wang said.
"Laser cataract surgery is without doubt the most significant innovation in cataract surgery technology in the last 20 years."
Wang performed the world's first 3D image-guided high-definition laser cataract surgery. He is also applying for a U.S. patent for an ultrasound-free all-laser cataract surgery.
Wang said there has been some confusion about what actually constitutes "laser cataract surgery."
"A human lens is situated inside of the eye and a cataract is the opacification of the lens itself," Wang said. "In order to perform laser cataract surgery, the laser needs to go into the eye, hit the lens, make an opening and then fragment the lens. LenSx does that."
Wang said it is impossible to perform laser cataract surgery if the laser stays out of the eye.
"There are other doctors who use a laser to make a corneal cut (incision), which is the first step in cataract surgery," Wang said. "But the laser never actually gets into the eye or anywhere near where the lens is. If it stays on the outside of the eye and never actually gets inside, they are doing a corneal procedure, not a cataract lens surgery."
Chris Brooks
Associate Editor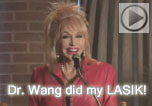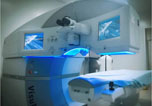 Our textbooks
A 501c(3) charity that has helped patients from over 40 states in the US and 55 countries, with all sight restoration surgeries performed free-of-charge.