International outlook Go east, young ophthalmologist
by Matt Young EyeWorld Contributing Editor
While compensation takes a hit in the U.S., ophthalmology is full of opportunity in China
More ophthalmologists are making less money in the U.S. That's a fact, according to the 2012 Medscape Ophthalmologist Compensation Report.
In the 2011 survey, 21% of ophthalmologists saw a decrease in their earnings compared to 2010. In this year's survey, 31% saw a decrease compared to last year. Compare that with the prospects ofMing Wang, M.D., who, having once suffered through the ten-year catastrophe, became an American ophthalmologist and eventually invested back into China as co-owner of Aier Eye Hospital Group, the nation's largest private eye hospital system. The group owns 40 hospitals in China and grows at the rate of one additional hospital per year. Last year alone, the group performed 80,000 LASIK procedures and 60,000 cataract procedures. Dr. Wang, also founding president of the Tennessee Chinese Chamber of Commerce, isn't resting on his laurels. He is keenly interested in getting other American ophthalmologists involved in China. Having experienced both the best and the worst of what China has to offer, Dr. Wang now sees that nation for what it is: an opportunity, especially for Americans and ophthalmologists. Forget that China has surpassed Japan to become the world's second largest economy. Forget that the nation is the U.S.'s largest creditor or that it has its own dynamic marketplace for better goods and services. Dr. Wang explained what should make China the go-to place for American business at a recent Chamber of Commerce event. He asked the audience, "What is your unique value proposition" in China? One person answered "money," but Dr. Wang explained that foreign investment is not as valuable as it was 20 years ago. Another person answered "inventiveness, creativity," but Dr. Wang explained that sometimes inventing is not as important as perfecting (which Japan did for the automobile). Another answered "technology," to which Dr. Wangreplied,"You can buy an excimer laser in China almost as easily as you can buy it here." "I stunned everyone in the chamber," Dr. Wang said. "The most important thing is that you are an American. You are perceived as knowing more, having better technology, and … bringing in this perceived quality/ reputation."
Secondly, eyecare is an excellent field to be a part of in China at this time. "For example, I just returned from [the] ASCRS [Annual Meeting]," Dr. Wang said. "I noticed there was a small delegation of Chinese ophthalmologists there—department heads mainly. Ninety-nine percent of doctors in China do not get to come to ASCRS. It is considered to be expensive and far away. But ASCRS represents a level of thinking of world-class ophthalmologists."
He explained that Chinese ophthalmologic thinking is behind the technology available. That leaves much room for American ophthalmologists to arrive in China as elite clinicians and purveyors of knowledge. Education, therefore, is one important sector in which American ophthalmologists could excel in China, he said. "I think this new opportunity comes because China needs to improve its quality of healthcare delivery," Dr. Wang said. "Private healthcare is only 10% of China's market. Ten years ago, it did not exist. The main reason for this growth is that the government allows it because they see government hospitals as not able to meet the increasing demand of an increasingly well-to-do population."
Reading the tea leaves

Part of being successful in China has to do with reading the tea leaves, which largely involves examining government priorities. "Governance must justify the legitimacy of governing" in China, Dr.Wang said. "Because officials are not elected, the number one criterion [of good government] is stability. That is why China will do anything to keep the country stable. If you don't quickly improve quality of care, China would not be stable. So the government looks at this as a priority." Another eyecare-related opportunity in China involves building joint ventures in the hospital sector. "I did that," Dr. Wang said. "I worked with four partners in China. We now own 40 hospitals and do 10% of China's LASIK volume. The need is there."
Again, one critical thing is knowing what the government will allow you to do, he said. Hence, a joint venture would allow you to bring your unique selling proposition, so to speak, while using local Chinese who know the system's ins and outs. "I did the first IntraLase [Abbott Medical Optics, Santa Ana, Calif.] LASIK in China," Dr. Wang said. "It was the first in 1.4 billion people. I am able [to share how] to deal with LASIK complications like irregular astigmatism. I share what I learn at ASCRS. It is because I am an American." Dr. Wang explained that a lifetime commitment to China isn't necessary. "I'm not going to suggest [living] in China," Dr. Wang said. "Go visit. Find partners. Collaborate."
Even with his China ventures, he is director of the Wang Vision Cataract and LASIK Center, Nashville, Tenn., and clinical associate professor of ophthalmology at the University of Tennessee. Still, he believes that those more likely to heed his advice and go east are young ophthalmologists, rather than older ophthalmologists set in their ways. "Once you are in practice for 20 years, you are a slave to your practice," Dr. Wang said.
For the young, it's a different story. "We do need more eye doctors even in this country," Dr. Wangsaid. "But their options are limited. Any city [in the U.S.] you want to live in, everyone else wants to live in. From the beginning of your career, get a footing in the international market."
In other words, you're more likely to be the first at something in China than in the U.S. And if you think you need loads of money to do what Dr. Wang did, he's the first to admit that he arrived in the U.S. in 1982 with $50 in his pocket. "Business opportunity comes from this equilibrium—supply and demand," Dr. Wang said. There's simply more demand for the American ophthalmologist in China. There just aren't that many there.

Editors' note: Dr. Wang has no financial interests related to this article.
Contact information

Wang: 615-321-8881, drwang@wangvisioninstitute.com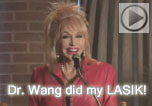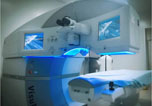 Our textbooks
A 501c(3) charity that has helped patients from over 40 states in the US and 55 countries, with all sight restoration surgeries performed free-of-charge.