Wilson County man tries 3-D eye surgery
Three agree to undergo 3-D eye operation

Written by Tom Wilemon | The Tennessean
A Wilson County resident was one of three patient pioneers who agreed to let Nashville eye surgeon Dr. Ming Wang use 3-D technology to operate on their eyes.
Wang performed the world's first 3-D Lasik surgeries earlier this month and Jeffrey Taylor of Mt. Juliet had the procedure — an "off label" use of the TrueVision 3-D Microsurgical System.
The U.S. Food and Drug Administration approved the medical imaging device for cataract surgeries in January, but not for Lasik.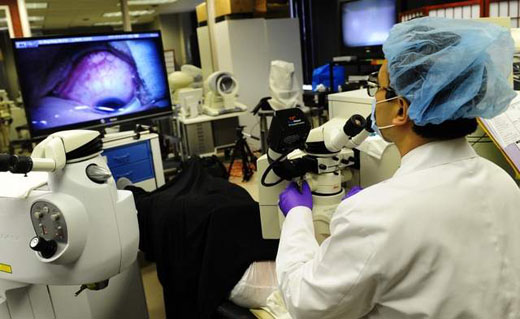 Dr. Ming Wang does prep work for 3-D Lasik surgery on patient Jeffrey Taylor of Mt. Juliet. / PHOTOS BY SAMUEL M. SIMPKINS / THE TENNESSEAN
Taylor made it through the surgery fine and has ditched his glasses.
"My vision is good," Taylor said.
The technology gave Wang a bigger picture and better clarity to see what he was doing, which came in handy with Taylor. The ophthalmologist was able to watch his work on a television-size screen with signal processing instead of relying on microscopic visualization.
"He's visionary," said Robert Reali, vice president of marketing for TrueVision. "He saw the application in Lasik as well as for cataract surgery."
The company may seek FDA clearance for Lasik surgeries because of Wang's work, Reali said.
Better than before
Taylor, a 30-year-old medical student, was the third to undergo the surgery. The first was Farah Haji-Aden of Atlanta.
"I knew going in that I was going to be nervous," Taylor said.
Beau Edelen, 33, went in after Taylor.
"It sounds silly but I was tired of my toddler pulling at my glasses," Edelen said.
He consented to the off-label use, but didn't tell his wife until afterward. Now, his vision is better than it was with contact lenses, Edelen said.
Although patients receive some tranquilizers, they have to stay coherent enough to follow directions from the physician during the procedure.
"When you have a moving target — and some patients are very nervous during surgery —you need more accuracy and more ability to magnify the image so you can see the details,'' Wang said.
Contact Tom Wilemon at twilemon@tennessean.com or 615-726-5961.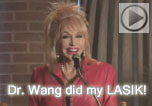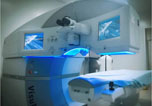 Our textbooks
A 501c(3) charity that has helped patients from over 40 states in the US and 55 countries, with all sight restoration surgeries performed free-of-charge.