Solving foreign trade imbalance is key to U.S. economic woes
Dr. Ming Wang
For a country to succeed economically in such today's global village, it has to achieve healthy and positive foreign trade.
If the U.S. government, businesses and people have no money at hand (or even worse, we owe others money as in the cases of our national debt), there is little that our new president can do to improve our society's infrastructure. Everything beneficial we can do and all essential programs need money.
Internationally, we see that the reason why countries like China are developing so successfully in recent decades (the average salary today is 40 times that of 25 years ago). It is because they have cash, which has been attained by positive foreign trade. Each year, China sells $250 billion more in goods than it buys from the United States. Because of this positive foreign trade, China has more money to do what it needs to improve.
The U.S. must reverse its policies in order to grow again. In order to do this, the U.S. must learn effective ways to sell their products to these other countries.
What is the most challenging task for any modern business that wants to succeed? More important than anything else is the sale. A company that can successfully sell its product holds the most important key to business success in the 21st century.
This begs the next question which is, "What is the most important aspect of selling a product?" The answer is to truly understand the customer and to meet that customer's specific needs.
The U.S needs to spend more time and effort on getting to know its customers. We need to be much more sensitive and respectful toward others for who they are, instead of who we think they should be.
We should interact with the people and governments of these countries on a more equal level. We need our customers to buy our products, but if we do not respect them for who they are, no one will buy from us. To respect them is to put in time and effort to truly understand them, their people, culture and history.
In recent decades, we have not cared as much to make the effort necessary to understand others. We have not shown an interest or curiosity about who they are, what they do and what they need. A company can never successfully sell a product to its customers if it doesn't grasp what matters to those customers.
Evidence of our complacency, entitlement, and lack of sensitivity and curiosity toward others is abundant. For example, we are a country with little desire to learn the languages and cultures of other countries.
A case in point: For every 10,000 Chinese residents who can speak a reasonable level of English, it is difficult to find even one American who can speak a comparable level of Chinese. Case in point: 2008 represents the first year that the number of Chinese residents who speak English has surpassed the entire U.S. population!
The Chinese have respected us, and have taken the time and effort that is needed to learn who we are and have designed products that fit exactly what we want — the sweaters, the toys and the DVD players, all made to American specifications, not Chinese.
We here in the U.S. need to do the same thing, so we can fundamentally revive the U.S. economy. Here in Tennessee , we are actually one of the bright lights in balancing the U.S.-China trade deficit. The state is now ranked number one in the U.S. in the growth rate of export to China.
But we need to do more, much more. The solution to balancing the trade deficit with countries like China, as Thomas Friedman pointed out in his best-selling book, "The World is Flat," is to forget about sweaters and DVD players. Instead, we should focus on exporting to China high level labor, such as management know-how, financial and legal expertise and technology.
Each U.S. citizen can do his/her part in helping our country balancing its trade deficit with other countries. For example, at our Aier Eye Hospital Group in China where I am a co-owner and medical director, I have made sure over the years that most of the major medical equipment in all 20 of our hospitals in China is made in the U.S.
In summary, we need to realize that the most important factor in resuscitating the U.S. economy is something that neither presidential candidate focused on or even talked much about — namely increasing vastly our exports to other countries so our government, businesses and people will have more money at our disposal to do what we truly need to do to improve our society.
And to do that — to sell much more effectively what we have to offer to other countries — we must first change our attitude in a fundamental way. We have to be curious and truly interested in people, history and culture of other countries, and we need to be less complacent, entitled, imposing and forceful, and we should replace that with being more sensitive and humble, and truly make the effort to really respect and understand them on an equal level because, after all … they are our customers.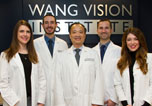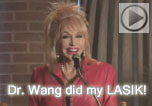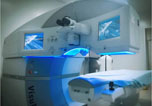 Our textbooks
A 501c(3) charity that has helped patients from over 40 states in the US and 55 countries, with all sight restoration surgeries performed free-of-charge.