Big Decisions, Part 3: Combining Academics and Private Practice
by Dr. Wang, Wang Vision 3D Cataract and LASIK Center, Nashville, Tennessee
Young Ophthalmologists, May 2009
Last month, we explored the pros and cons of careers in both private practice and academics. This month, let's consider a career that blends these two options: the hybrid model.

Perhaps one of the best-known, large-scale hybrid practices is the Dean McGee Eye Institute (DMEI) in Oklahoma City. Along with ophthalmologist Thomas Acers, MD, oilman Dean A. McGee, who was known for his health care-related philanthropy, made the decision to create and build an eye institute that was strongly tied to the University of Oklahoma, yet remain a separate charitable corporation with its own funding, fundraising and governing board of trustees. The result is the Dean McGee Eye Institute.
Independent Synergy
Unlike the typical university/eye institute relationship, where the institute is owned and operated by the university, DMEI is an independent, non-profit corporation with its own governing body and independent funding. However, there are several very strong academic ties to the University of Oklahoma.

First, DMEI is located in the Oklahoma Health Center, which also houses the University of Oklahoma Health Sciences Center, as well as other medical facilities. Also, the university's department of ophthalmology is housed in the institute and the department chair serves as the institute's president. Additionally, the institute trains fellows and residents, and all doctors at the institute have clinical appointments at the university.

Conversely, DMEI is also a high-profile medical institution that provides medical and surgical care. It employs 26 ophthalmologists, two optometrists and 10 PhD vision researchers. Of the 26 ophthalmologists, just five are full-time faculty with the university; the remainder are clinical faculty, who are employees of DMEI.

The institute also has three satellite offices: one 90 minutes from the university and two within 15 minutes. DMEI also owns its surgery center and offers surgical staff the chance to invest in the center. In this way, the organization operates more like a private practice than an academic institution. Additionally, the support staff at the surgery center are employees of DMEI, not the university.

Collectively, Dean McGee Eye Institute and its satellite offices see 150,000 patients each year and perform more than 6,000 surgical procedures annually at the surgery center. The institute is currently an 80,000 square-foot addition that will double the clinical space and triple the research laboratory space. Clearly, this blend of traditional academics and the entrepreneurial spirit of private practice is working.

It is this unique approach that drew Academy board member Gregory Skuta, MD, to Dean McGee from the University of Michigan, Ann Arbor, 17 years ago. After the great leadership from David Parke, MD, and Thomas Acers, MD, before him, Dr. Skuta is currently acting as the interim department chairman and institute president. As he so succinctly summarizes, "You could most accurately describe the Dean McGee Eye Institute as a very successful private institution with a strong academic mission."

The Mental Hybrid Model
When Samir Melki, MD, was faced with the decision of private practice or academics, he was quite torn. His training had been in the academic world: having completed his PhD, he went on to do a two-year fellowship in cornea/refractive surgery and a significant amount of research. However, from a financial standpoint, he couldn't afford to pursue a traditional academic career, so he decided to enter private practice.

As Dr. Melki explains, "I had a strong desire to stay active in academics. This meant I had to build my own version of 'academics' by staying involved with the university. Fortunately, when it comes to research, there are two avenues you can pursue. The first requires grants and funding, which is still possible if you are in private practice, but more difficult than if you are in full-time academics.

"The other avenue you can pursue is to publish reports, participate in clinical trials/drug studies, test and design medical devices, teach part-time, write books, etc. This is the course I have chosen. And to help me accomplish all this, as well as having a clinic once a week at Massachusetts Eye and Ear Infirmary in Boston, I have a full-time fellow who works for me in my practice."

The bottom line: if you are in private practice, you don't have to forgo academics. You can teach, perform research and publish. While you won't be able to do thst to the degree you would as a full-time academic, you can have the best of both worlds.

However, as you can imagine, living in both worlds can be time-consuming, if you aren't diligent about how you spend your time and organize your workweek. For Dr. Melki, this means being very busy Monday through Friday, then setting aside the weekends to be strictly devoted to family, friends and hobbies.

Dr. Melki advises that anyone who would like to pursue private practice but still stay involved in the academic world should strive to think outside the box.

"Many advances in ophthalmology have come from the private-practice world," he says. "For example, phacoemulsification was developed by Dr. Charles Kelman while he was in private practice. Ditto with Dr. Pallikaris and LASIK. These are just two examples of the major milestones that stem from private practice."

Finally, Dr. Melki challenges anyone looking to enjoy both private practice and academics to use the "mental hybrid" model. By this, he means to approach every clinical encounter with research and teaching in mind.

Build Your Own Unique Approach

Ming Wang, MD, PhD, had also immersed himself in the world of academia. He received a PhD in laser physics and then completed a post-doctoral fellowship at MIT. After graduating magna cum laude from the Harvard/MIT MD program, he completed an ophthalmology residency at Wills Eye Hospital in Philadelphia and a cornea fellowship at Bascom Palmer Eye Institute in Miami.

Typically, this type of top-tier schooling and training provides a very strong foundation for an academic career. To secure a job at a top university, your training "pedigree" is very important, unlike private practice, where business acumen is a bit more important. Therefore, Dr. Wang focused on a career in academics, with an emphasis on molecular biology and corneal topography. After he finished his training in 1997, he was recruited by Vanderbilt University in Nashville to build a refractive surgery center for the university and serve as founding director of what became the Vanderbilt Laser Eye Center.

Within three years, Dr. Wang built the Vanderbilt Laser Sight Center into one of the most active refractive surgery centers in academic institutions in the country. The center was performing more than 3,000 LASIK procedures a year and, with Dr. Wang at the helm of the residency program, it had one of the strongest refractive-surgery training programs for residents in the United States (each resident graduated having performed 30 to 40 keratorefractive surgeries as primary surgeon).

Yet, after being in this strong academic- and research-focused world for five years, Dr. Wang wanted to participate more actively in society at large in a healing capacity. In 2002, he decided to leave academia and start a private practice. He created a new sight-restoration foundation that could reach and help patients from all walks of life. As he explains: "My private practice gave me the freedom to take the time I needed to build this charity foundation."

Dr. Wang then took his dream international as he strove to bridge the gap between the quality of care and technology available in the United States versus the rest of the world. Due to his heritage, he wanted to start with China. To accomplish this, he knew he would need to spend a significant amount of time overseas. Private practice once again allowed him the freedom and flexibility to do so.

In China, he became a co-owner and medical director of Aier Eye Hospital Group, the largest private eye hospital group in China today. Along with his three partners, all of whom live in China, Dr. Wang has been able to introduce many new eye technologies from the United States to China, including the country's first Intralase bladeless LASIK. He has also personally taught and certified more than 1,000 surgeons in China over the years and performed countless charity eye surgeries.

"Clearly, though I am technically considered to be in private practice, I still continue to do quite a bit of 'academic' work through research and publishing," says Dr. Wang. "In fact, I feel as though I am even more involved in research now than I was in my academic career."

Summary
Whether you choose to enter private practice and maintain a part-time affiliation with a university, focus on clinical trials and research, or start a foundation that addresses the needs of the underserved, there are many, many options to meld your private practice with academic research.

Not only are more opportunities available to the individual than there used to be, but even top, well-respected eye institutions are paving the way for a more hybrid approach. As Drs. Melki and Wang, as well as Dr. Skuta and the Dean McGee Eye Institute have shown, you can create and build your own unique, exciting, new brand of hybrid career and truly enjoy the best of both worlds.
Article Library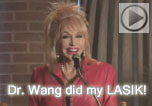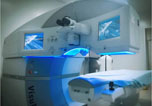 Our textbooks
A 501c(3) charity that has helped patients from over 40 states in the US and 55 countries, with all sight restoration surgeries performed free-of-charge.