What Are The Odds?
Ming Wang, M.D., Ph.D.
World Renowned Eye Surgeon, Entrepreneur and Ballroom Dancer
August 26, 2011 in Conversations With the Dean, By Turney Stevens, Dean
Forced to quit school at age 14 because of the Cultural Revolution, Ming Wang faced a future of no hope.
What are the odds that this atheist from China who never graduated from high school would: (a) end up in America, obtain a medical degree from Harvard, and a PhD in laser physics, with postdoctoral work at MIT; (b) become a renowned eye surgeon with numerous patents related to his laser surgery techniques; (c) become a world class ballroom dancer; and (d) become a Christian?
…Not to mention the eye surgery hospitals he and his partners now own in China. And the Foundation bearing his name that pays for the surgeries needed to restore eyesight to children and adults from around the globe. And the Tennessee Chinese Chamber of Commerce that he founded to promote business relationships between Tennessee and China. Oh, and the 10,000 Bibles he is paying to ship to China to share the message of his Christian faith with his former countrymen?
What are the odds, indeed?
It's almost impossible to believe his story…except that it's all true. His education abruptly cut off after ninth grade, Wang's parents decided the only way to prevent Mao's government from taking their son away from them and deporting him to a rural area for "re-education" was to have him study playing the Chinese violin (called the er-hu) 15 hours daily. In the process, he became a classically trained violinist.
When the Cultural Revolution ended, and colleges opened again for enrollment in China, he found himself with no hope of a college education because the government never allowed him to attend high school. Solution? His parents hired a tutor, he studied math and science 15 hours daily, and he completed his high school exams in two months, enabling him to attend college because his exam scores were in the top percentile among millions of youth seeking admission.
During his senior year at the prestigious Chinese University of Science and Technology, he met a visiting American professor who became impressed with him and who arranged a teaching assistant's position at the University of Maryland. He arrived at Washington's National Airport on February 3, 1982 with $50 and a Chinese-English dictionary in his pocket, and an American dream in his heart.
The rest, as they say, is history.
As we launch a new season of Conversations with the Dean, we feature Dr. Ming Wang in the season's first episode. Click the above image to see the full interview or go to http://business.lipscomb.edu to play the video and to visit the video archives of last year's episodes. You can forward the video to a friend or comment in our blog if you like.
About Conversations With the Dean
"Conversations with the Dean" is a video interview series, hosted by Dean Turney Stevens of the College of Business at Lipscomb University. The series features prominent guests from across America, most of whom are interviewed while they are on campus to speak to students and other events. Guests include prominent executives, entrepreneurs, scholars, and thought leaders.
Contributions to the Lipscomb Business Blog represent the views of the author and do not necessarily represent the views of Lipscomb University nor the Lipscomb College of Business and its faculty and staff.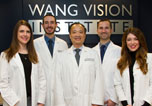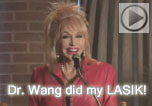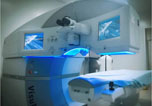 Our textbooks
A 501c(3) charity that has helped patients from over 40 states in the US and 55 countries, with all sight restoration surgeries performed free-of-charge.