A conversation with Ming Wang, owner of Wang Vision
Nashville Business Journal
Background
Name/age: Ming Wang, 47
Titles: director, Wang Vision; Clinical Associate Professor of Ophthalmology, University of Tennessee; International president, Shanghai Aier Eye Hospital; founder, chairman, Wang Foundation for Sight Restoration; president and founder, Tennessee Chinese Chamber of Commerce
Company: Wang Vision
Address: 1801 West End Ave, Ste 1150
Web: www.wangvisioninstitute.com/">www.wangvisioninstitute.com
Revenue: $4-5 million
No. of employees: 20
Education: Harvard & MIT (MD, magna cum laude); PhD, laser physics; Wills Eye Hospital (residency); Bascom Palmer Eye Institute
Recently Read Books: "Selfish Genes," Richard Dawkins; "Third Wave," Alvin Tofler; "Chinese in America," Iris Chang
When was the moment you knew what you wanted to do professionally? When I was a medical student, I met a 50-year-old patient who was born blind. I realized she did not know what the sense of vision is and I asked her, "What does red or blue mean to you?" She answered, "Red means to me something warm and fluffy; blue, cold and slippery." I realized that this woman had replaced her sense of vision with other senses and substituted their meaning with descriptions such as tactile and temperature. She would never have the true sense of sight. I decided to devote the rest of my life to bringing sight to the blind.
Favorite music artist: Dolly Parton, with whom I collaborated on a song on her new album "Those Were the Days." I played my Chinese violin (er-hu) and she sang. I have a band with Carlos Enrique, called "Music For Sight."
Favorite college sports team: Vanderbilt University, University of Tennessee, Belmont.
What's the most creative thing you've done in business? Founded a non-profit charity in 2003, the Wang Foundation for Sight Restoration, which helps indigent patients who have corneal blindness receive complex and expensive novel eye reconstructive surgeries.
What was the result? Last year, we restored sight in a 43-year-old man who had been blind for 13 years due to an injury and was told that he would never see again. He was the first patient in the world to undergo the world's first combined saliva gland transposition and laser-assisted artificial cornea implantation. To date, the foundation has helped blind patients from over 40 states in the U.S. and 55 countries.
What was your first job? Founding director of Vanderbilt Laser Sight Center.
What did you learn from it? The world is what you make of it.
What does your company do? LASIK laser vision correction; corneal surgeries to restore sight in corneal blind eyes, comprehensive eyecare and laser medspa cosmetic skin care.
Goal yet to be achieved? Invent a restoration surgery where we can restore sight in ALL patients who have lost sight due to corneal scarring and blindness.
Professional pet peeve? Insincerity and dishonesty.
What do you do to relieve stress? Ballroom dancing, listen to classical music or attend opera or ballet.
Favorite hobbies: Ballroom dancing, Chinese violin (er-hu) playing.
Person outside of your family you would most like to spend time on an island with? Albert Einstein.
It is 11 a.m. on Saturday. Where are you? At Wang Vision taking care of post-operative patients.
When I was growing up, I wanted to .... Become a composer, like Beethoven, Mozart or Rachmaninoff.
Company other than your own that you most admire? Google.
CEO of another company who you admire? Sergio and Larry (Google).
What is there about you that people would be surprised to learn? I was poor growing up in China. At 14, I was to be deported to a remote part of China (by the Chinese Communist government) where I would be condemned to poverty and hard labor, a fate that fell on 20 million Chinese youth during the crazy "Cultural Revolution" (1966-1976). In 1982, I left China and came to the US with $50 (borrowed) and a Chinese-English dictionary, knowing no one, but having a big American dream in my heart.
Biggest professional mistake and how you overcame it? Leaving academia. I overcame it by continuously being involved in research, teaching, charity work and I continue to publish.
They're making a movie of your life. is it a drama or comedy and who plays you? A drama called "Dancing with Eyes" (this is the title of my biography published in China), and Yun-Fat Chow ("Anna and the King") would play me.
Read more:
A conversation with Ming Wang, owner of Wang Vision - Nashville Business Journal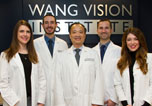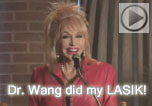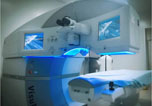 Our textbooks
A 501c(3) charity that has helped patients from over 40 states in the US and 55 countries, with all sight restoration surgeries performed free-of-charge.