Dr. Ming Wang, a modern-day Renaissance man and a true artist
Wang Vision 3D Cataract and LASIK Center, Nashville, Tennessee
An innovative eye surgeon, a laser physicist, a champion ballroom dancer, a musician and a philanthropist, Ming Wang, M.D., Ph.D. is the epitome of a modern-day Renaissance man and a true artist. As a researcher with a publication in the world renowned journal "Nature", and as the director of the internationally known Wang Vision 3D Cataract and LASIK Center in Nashville, TN, Dr. Wang has performed over 55,000 LASIK procedures (including on over 4,000 doctors), and has helped patients from over 40 states in the US and 55 countries worldwide, with all sight restoration surgeries performed free of charge. He also received NPR's Award as the Philanthropist of the Year in 2006.
Ming's life story began with poverty and hardship. Born in communist China, he learned to play the er-hu--an ancient Chinese musical instrument--at age 14 to escape the devastating fate of deportation and a life of misery (a fate that fell on millions of Chinese youth). In 1982, he came to the US with only $50 in his pocket, knowing no one but carrying in his heart a big American dream. Graduating with an MD (magna cum laude) from Harvard and MIT, he went on to become one of the few LASIK surgeons in the world today who holds a doctorate degree in laser physics. Dr. Wang collaborated with country music legend, Dolly Parton, and played his er-hu to accompany her for the song "The Cruel War" on her album entitled "Those Were the Days".
Dr. Wang completed his residency at the acclaimed Wills Eye Hospital, and his corneal and refractive surgery fellowship at Bascom Palmer Eye Institute. He is a clinical professor of ophthalmology for the University of Tennessee, and medical director of refractive surgery for the largest private eye hospital group in China today, the Aier Eye Hospital Group.
Dr. Wang was one of the first in the US to perform bladeless all-laser LASIK, and has performed it longer than any other surgeon in the state and 99% of the surgeons in the US. He was selected as a LASIK surgeon for ABC's national hit-show Extreme Makeover. He performs all refractive procedures, including bladeless LASIK, PRK and Implantable Contact Lens (ICL). In addition, he offers comprehensive children's eyecare and the new state-of-the-art reading lens cataract surgery.
At the forefront of research and development of new sight restoration surgeries for patients with severely damaged corneas, Dr. Wang holds several US patents for inventions of new biotechnologies, including the world's first: amniotic membrane contact lens, femtosecond laser-assisted artificial cornea implantation (an off-label procedure), and femtosecond laser-assisted Intacs on a keratoconus graft.
Dr. Wang published 3 major textbooks, Corneal Dystrophy and Degeneration, Corneal Topography in the Wavefront Era, Irregular Astigmatism, and his upcoming fourth book--Keratoconus and Keratoectasia.
In addition to comprehensive eyecare, Dr. Wang also offers the latest technology in laser medspa skin care (the state's first laser treatments for skin rejuvenation (Titan), hair removal, acne and spider-vein reduction) and Botox® Cosmetic, with the laser treatments utilizing his PhD training in laser physics.
As the founding director of the state's first Chinese chamber of commerce--the Tennessee Chinese Chamber of Commerce--Dr. Wang and the chamber members have helped Tennessee to become one of the most successful states in the US today in export to China.
An avid ballroom dancer, Dr. Wang was a member of the US collegiate champion Harvard University team, and a former world championship finalist in pro-am international 10-dance. Dr. Wang credits his ballroom dancing hobby for his skill as a world-class eye surgeon. He says, "Like doing eye surgery, ballroom dance demands precision and artistry. With its emphasis on sensitivity and awareness of the physical and emotional positions of one's partner, ballroom dancing has taught me how to become a better listener, and be more sensitive to my patients' needs."
The EyeBall is the annual classical ballroom dance fund-raising event of Dr. Wang's charity, the Wang Foundation for Sight Restoration, a 501c(3) non-profit organization. Dr. Wang has also founded two other charities, Wang Foundation for Sight Scholarship to help young people afford LASIK eye surgery, and Wang Foundation for Christian Outreach to China. The EyeBall represents an excellent example of Dr. Wang as a true artist in life, with his unique brand of combining art and medicine. He describes his EyeBall events like this: "Music is the soul of dance, and the eyes are the windows to our souls. When we enjoy the beauty and elegance of the Viennese Waltz, we cannot help but to be reminded of how precious is our gift of sight, and how much we need to help those who do not have it."
EyeBall 2009, the 5th annual EyeBall, will be held on Saturday, October 3 at 5:30pm, at Nashville's Opryland Hotel.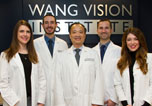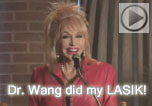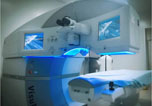 Our textbooks
A 501c(3) charity that has helped patients from over 40 states in the US and 55 countries, with all sight restoration surgeries performed free-of-charge.