Wang Vision 3D Cataract and LASIK Center, Nashville, Tennessee
IMPLANTABLE CONTACT LENS SURGERY A SUCCESS IN TENNESSEE AFTER THE RECENT FDA APPROVAL
The newly FDA-approved surgery improves vision for patients whom LASIK could not help
(Nashville , Tennessee , May 11, 2006) Dr. Ming Wang, M.D., Ph.D ., Clinical Professor of Ophthalmology of the University of Tennessee and Director of Wang Vision 3D Cataract and LASIK Center became one of the FIRST surgeons in the US to perform a revolutionary new eye surgery, the Implantable Contact Lens (ICL), after the recent US FDA approval, and he performed the surgery successfully on six patients.
The ICL represents a major breakthrough in vision correction technology designed to help patients who have high myopia and can not benefit from LASIK surgery, and have for years been left on the sidelines from benefiting from modern vision surgery.
Among Dr. Wang's patients who received this successful new ICL implant surgery are Seth Morford, a golf instructor from Clarksville , TN ; Cory Caplinger, an admissions officer from DeKalb Hospital in Smithville , TN ; and Cynthia Cutler, an attorney from Nashville , TN. When asked about their experiences with their new vision, all patients were very excited and very pleased with the results.
In the new ICL procedure, a surgeon places a thin piece of contact lens inside the eye to correct the vision, instead of placing the contact lens outside the eye, as traditionally is the case for contact lenses. Patients are expected to have improved vision with this new type of contact lens, but without the hassle and risk of wearing a contact lens on the eye's surface. FDA studies of the ICL show that this procedure is safe and effective and offers excellent vision.
Dr. Wang explains, "Before the advent of such wonderful new implantable contact lens technology, many of our patients who wanted vision correction could not have it (the surgery) due to their advanced degree of nearsightedness and poor vision. They do not qualify for LASIK."
The introduction of the new ICL technology is expected to significantly change the lives of patients who have very bad eyesight due to their advanced myopia. In the past 5 years, the FDA conducted three phases of extensive clinical trials on the device and found it to be safe and effective in correcting high degrees of nearsightedness.
On December 23, 2005, the FDA approved the ICL. Dr. Wang, who himself was a former FDA panel member, was enthusiastic and excited about the approval since, as he put it, "we now finally have something to assist the group of patients who need our help the most."
A Harvard and MIT graduate ( magna cum laude ), Dr. Wang is one of the few LASIK surgeons in the world today who holds a doctorate degree in laser physics. He has performed over 55,000 LASIK procedures, including on over 4,000 doctors. He introduced many new vision technologies to the state in recent years, including bladeless LASIK, the C-CAP procedure to correct LASIK complications and CustomVue wavefront technology. An inventor and US patent holder of a new biotechnology to restore vision in pateints with corneal blindness, Dr. Wang described the world's first laser-assisted Alphacor artificial cornea implantation, and his patients have come from over 40 states in the US and from over 55 countries worldwide.
For more information about Dr. Wang's new ICL surgery, please contact Alanna J. Napier, at 615-480-3816 or anapier@nhousead.com or contact Dr. Ming Wang at Wang Vision 3D Cataract and LASIK Center at 651-321-8881, drwang@wangvisioninstitute.com , www.wangvisioninstitute.com .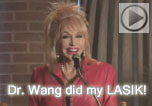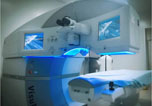 Our textbooks
A 501c(3) charity that has helped patients from over 40 states in the US and 55 countries, with all sight restoration surgeries performed free-of-charge.