Artificial Cornea FAQs
Wang Vision 3D Cataract and LASIK Center, Nashville, Tennessee
What is AlphaCor Artificial Cornea?
AlphaCor is a tiny, malleable plastic disc used to replace a cornea that does not function properly. The middle of the disc is designed to allow light to pass through into your eye, just like a regular cornea. The edges of the disc are designed to stay in place and allow normal tissue growth to secure it in place.
How do I know if my cornea needs to be replaced?
Sometimes a cornea can become damaged through disease or injury and the resulting scar can prevent clear vision. Sometimes, the only remedy to allow vision to be restored is to replace the cornea. Dr. Wang can make a proper diagnosis to see if a cornea replacement is right for you.
What are some possible complications?
Every surgery comes with risks. Some possible side effects can include infection, chance of glaucoma, and in rare cases, retinal detachment. Dr. Wang can discuss with you all possible side effects and decide if you are a qualified candidate. The risks associated with the surgery vary from person to person. It varies on your medical history and the current state of your cornea.
Will my results be permanent?
AlphaCor has been implanted in some patients for more than five years, but every person is different. It is critical to have regular visits with Dr. Wang for analysis so that issues, if any can be caught before they become a problem. Replacement is possible with donor corneal tissue or with another implant.
What would the follow-up requirements involve?
Patients with AlphaCor will need to have regular visits to Dr. Wang's office. Dr. Wang would need to discuss with you if you need any type of continuing medication like oral steroids or any follow up procedures.
How do I get an AlphaCor?
Only Accredited Surgeons who have attended the CVSConnect accreditation program are allowed to perform the AlphaCor surgery. Dr. Wang has been accredited and has experience in performing the surgery.
If you're interested in laser vision correction, choose experience and technology. Choose Wang Vision 3D Cataract and LASIK Center of Nashville, Tennessee. Call or email us today.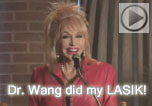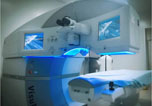 Our textbooks
A 501c(3) charity that has helped patients from over 40 states in the US and 55 countries, with all sight restoration surgeries performed free-of-charge.