Bladeless LASIK Frequently Asked Questions
Wang Vision 3D Cataract and LASIK Center, Nashville, Tennessee
Answers From a Nashville Intralase Surgeon

Why does Dr. Wang prefer bladeless Intralase LASIK surgery?
A majority of the sight-threatening complications of LASIK are related to the mechanical cutting of a corneal flap using a surgical blade. Therefore, complete elimination of any blade is expected to raise the accuracy of the procedure. This is the main reason that Dr. Wang introduced the bladeless Intralase LASIK to Nashville , TN in 2002. Patients come from around the country to our center for this procedure.
Surgical vision correction started with an all-manual technique (radial keratotomy or RK), then improved with the current conventional blade LASIK. The next level of technological development is naturally an all-laser technique.
With this all-laser technology, does it mean it requires less surgeon's skill?
No. Actually, it requires more skill particularly in the areas of laser physics and engineering. The greatest technology still requires the guiding hand of an expert. In this respect, Dr. Wang is a uniquely qualified LASIK surgeon, holding a doctoral degree in laser physics.
Since the bladeless Intralase LASIK is all-laser controlled, does it mean that the surgeon's experience is no longer important?
No. Advanced laser technology requires extensive training, knowledge and skill of the surgeon, particularly in the area of laser physics and engineering.
I see that other centers now offer Intralase technology. Why should I come to WVI for my surgery?
Wang Vision 3D Cataract and LASIK Center of Nashville, TN was the first to offer bladeless Intralase LASIK in Tennessee and has the most experience. On November 23, 2002, Dr. Wang organized a national eye conference in which he invited over 100 doctors from around the world and demonstrated this revolutionary new technology through a live bladeless Intralase LASIK surgery. He has instructed surgeons on using the technique in the US and abroad, including a groundbreaking introduction of the technology in China in August of 2005.
If you're interested in Intralase vision correction surgery, choose experience and technology. Choose Wang Vision 3D Cataract and LASIK Center of Nashville, Tennessee. Call or email us today.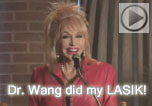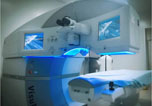 Our textbooks
A 501c(3) charity that has helped patients from over 40 states in the US and 55 countries, with all sight restoration surgeries performed free-of-charge.