Blind Eye Surgery
in Nashville, Tennessee
Wang Vision 3D Cataract and LASIK Center, Nashville, Tennessee
Dr. Wang is at the forefront in the development of new eye reconstructive surgeries to help restore vision in patients who have been previously diagnosed as blind. These patients come from around the world to see Dr. Wang. Dr. Wang performs corneal stem cell transplants using tissue from an adult donor, and an amniotic membrane transplant with tissue from the amniotic sac.
"I describe this technique as tapping into the fountain of youth. You take advantage of the youthful healing ability. An unborn child has scarless fetal healing. We use a piece of tissue, in this case amniotic membrane, and transplant it into the adult eye to aid in healing after surgery," said Dr. Wang.
An amniotic membrane decreases apoptosis (programmed cell death), inflammation, vascularization and other excessive wound-healing responses, which leads to more organized healing and less scarring. Dr. Wang has used this same technology to develop an amniotic membrane contact lens. It can be used shortly after cornea trauma to prevent scarring. As the principle researcher, his US patent and research on the amniotic contact lens has resulted in the establishment of EyeVU, a biotech company that he co-founded with Vanderbilt in 2002, and the successful development of the world's first amniotic contact lens which may revolutionize care for patients with corneal injury worldwide.
If you're interested in reconstructive eye surgery, choose experience and technology. Choose Wang Vision 3D Cataract and LASIK Center of Nashville, Tennessee. Call or email us today.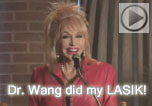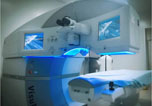 Our textbooks
A 501c(3) charity that has helped patients from over 40 states in the US and 55 countries, with all sight restoration surgeries performed free-of-charge.