Dr. Joshua Frenkel
Wang Vision 3D Cataract & LASIK Center, Nashville, Tennessee
Dr. Joshua Frenkel MD, MPH is an anterior segment specialist focusing on glaucoma, cataract, refractive, cornea and dry eye. He completed an anterior segment fellowship at Vold Vision in Fayetteville, Arkansas, with Steven Vold, Laura Voicu, and George Tanaka. His fellowship had a focus on microinvasive glaucoma surgery (MIGS) as well as cataract and refractive surgery, in addition to cornea and dry eye.
Dr. Frenkel grew up in Madison, WI. He attended Oberlin College for undergraduate, where he was a four-year letterman in baseball. He attended Tulane University for medical school and residency. During his residency, he received numerous honors including the Millennial Eye Rising Star award, as well as the Young Ophthalmologist award at the Carribean Eye conference. He has presented at numerous national conferences, including receiving best paper of session at ASCRS while in residency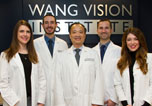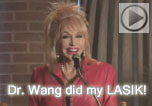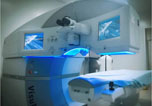 Our textbooks
A 501c(3) charity that has helped patients from over 40 states in the US and 55 countries, with all sight restoration surgeries performed free-of-charge.