Presbyopia-correcting IOLs in Patients with Fuchs Dystrophy: Indications and Contraindications
Wang Vision 3D Cataract and LASIK Center, Nashville, Tennessee
Kevin Jackson, OD, Lance Kugler, MD, Ming Wang, MD, PhD
Early evidence indicates that the spatial precision scale provides a useful way to determine whether a given Fuchs dystrophy patient will be able to succeed in a presbyopia-correcting IOL.
Fuchs dystrophy is a clinically significant corneal condition in patients of cataract age. With the growth of PC-IOLs, deciding whether or not a Fuchs patient is a good candidate for a PC-IOL has become increasingly important. To this end, we created the semi-quantitative "spatial precision scale" as a means to assess Fuchs dystrophy patients' candidacy for PC-IOL implantation. Early indications are that the spatial precision scale may be useful in determining whether a PC-IOL will provide acceptable quality of vision in Fuchs dystrophy patients. Further studies are needed to confirm these findings and to establish a more robust spatial precision scale for clinical application.
To read full article, click here.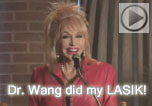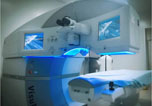 Our textbooks
A 501c(3) charity that has helped patients from over 40 states in the US and 55 countries, with all sight restoration surgeries performed free-of-charge.