Pterygium FAQs
Wang Vision 3D Cataract and LASIK Center, Nashville, Tennessee
Why do people need pterygium surgery?
Pterygiums will be removed if they obstruct the patient's vision, and cause significant irritation or cosmetic concerns.
Who is not a good candidate for pterygium surgery?
Patients with eye problems like glaucoma or dry eyes may not be good candidates for pterygium surgery. Uncontrolled high blood pressure or thyroid disease may also cause problems.
Does pterygium surgery leave any visible scars?
Pterygium surgery rarely leaves large visible scars.
Is pterygium surgery permanent?
No. Some studies indicate that even after surgery, the recurrence rate of a pterygium can be as high as 40 percent. The recurrence is sometimes larger than the original pterygium. Dr. Wang minimizes this risk by ) using amniotic tissue applied with a contact lens after removal of the pterygium.
How long does pterygium surgery take?
Pterygium surgery typically takes less than a half hour.
If you're interested in pterygium surgery, choose experience and technology. Choose Wang Vision 3D Cataract and LASIK Center of Nashville, Tennessee. Call or email us today.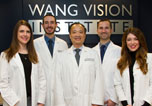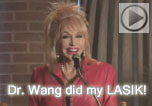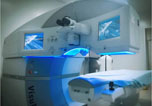 Our textbooks
A 501c(3) charity that has helped patients from over 40 states in the US and 55 countries, with all sight restoration surgeries performed free-of-charge.