CustomVUE / Wavefront FAQs
Wang Vision 3D Cataract and LASIK Center, Nashville, Tennessee
What is CustomVue laser vision correction?
CustomVue is an individualized laser vision correction treatment. The WaveScan guide enables Dr. Wang to measure and correct unique imperfections in your vision. This guide is able to measure with precision that was previously unavailable. The result is a heightened level of vision for nearsighted and astigmatic patients.
What are the benefits of the Custom Wavefront Procedure?

As shown in a clinical study, WaveScan-driven laser vision correction has the potential to produce better vision than is possible with glasses or contact lenses. In the FDA trials:
94% of participants could see 20/20 or better without glasses or contacts.
74% of participants could see better than 20/20 without glasses or contacts.
How does Custom Wavefront work?
This procedure combines the WaveScan with the VISX Star 4 laser. The WaveScan creates a map of the fingerprint of your vision, which enables the VISX laser to correct not only your refractive error but also the errors in your vision which cause visual symptoms such as halos, night glare and trouble seeing at night..
How does the CustomVue procedure work?
The CustomVue procedure begins with the WaveScan technology measuring the imperfections in the eyes. This information is used to create a WavePrint Map of each eye. This information is transferred to the laser and is used during the bladeless Intralase treatment by Dr. Ming Wang.
What can the CustomVue procedure do for me?
CustomVue may give you better vision than you can achieve with glasses or contact lenses, and may lessen the risk of night glare after LASIK.
If you're interested in LASIK, choose experience and technology. Choose Wang Vision 3D Cataract and LASIK Center of Nashville, Tennessee. Call or email us today.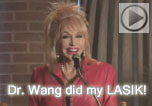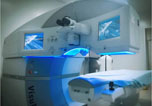 Our textbooks
A 501c(3) charity that has helped patients from over 40 states in the US and 55 countries, with all sight restoration surgeries performed free-of-charge.