Charlie Daniels, the legendary country music star, had smart eye surgery by Dr. Ming Wang
(Nashville, TN, USA, April 9th, 2012) Charlie Daniels, a country music legend, underwent a revolutionary new "smart eye surgery" last week, performed by Dr. Ming Wang, MD, PhD, of Wang Vision 3D Cataract & LASIK Center in Nashville, TN. Dr. Wang recently became the first cataract surgeon in the state to introduce the OptiWave™ Refractive Analysis, ORA System™, a revolutionary surgical technology designed to improve cataract surgery outcome.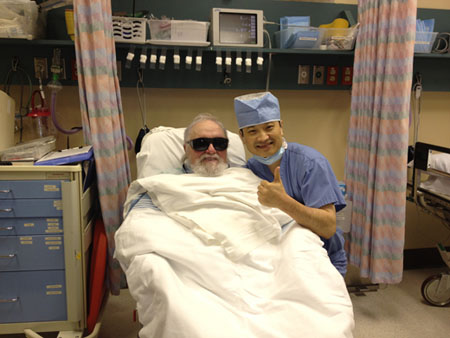 Mr. Daniels, 75, is legend in the country music and is known world over with his great hits such as "Uneasy Rider", "Long Haired Country Boy", "The South's Gonna Do It", "The Devil Went Down To Georgia", "In America","Still In Saigon", "Drinkin' My Baby Goodbye", "Uneasy Rider '88", "Boogie Woogie Fiddle Country Blues", and "Simple Man". In recent years, Mr. Daniels suffered from sight loss due to progressive cataracts and hyperopia. He was very excited to be among the first group of patients in the state to undergo this revolutionary new "smart eye surgery". On 4/3 and 4/5, Mr. Daniels' smart eye surgeries were performed and were a complete success, and Mr. Daniels said now that he is doing great, and "I have two smart eyes now!"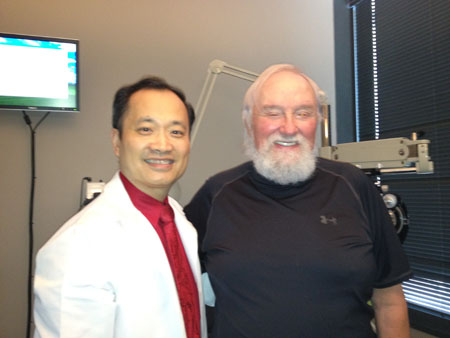 The ORA System is the world's first intraoperative wavefront aberrometer that provides real time measurements of the eye during cataract surgery. Prior to this technology, surgeons have had to wait weeks or even months after surgery to determine the accuracy of the procedure performed. Now, the surgeon can instantly analyze the result and make real time adjustments while the patient is on the table, and customize the procedure to each patient's eye.
Dr. Ming Wang is a Harvard and MIT graduate (MD, magna cum laude) and Clinical Associate Professor of Ophthalmology at the University of Tennessee. He has introduced many new eye surgery technologies to the state including bladeless all-laser LASIK and LASER cataract surgery.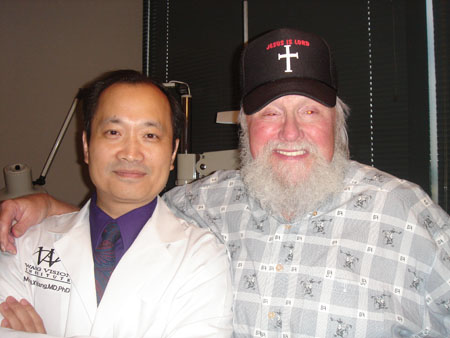 "Wang Vision is delighted to be the first in the state to offer this revolutionary cataract surgery technology to patients, to offer Mr. Daniels this new technology," says Dr. Ming Wang. "Just like a smart bomb which can constantly adjust its own flight path depending on the weather conditions or terrain, the ORA technology offers surgeons the unprecedented ability to examine and adjust surgical procedures, including the power of the intraocular lens implanted and the amount of residual untreated astigmatism, during surgery in real time. So in that sense, this is indeed a 'smart surgery' concept," Dr. Wang explains.
The ORA System directs a beam of low intensity laser light into the eye. The light reflects off the patient's retina and sensors analyze the reflected wave of light exiting the eye. This real time analysis measures all of the eye's unique optical characteristics and provides an accurate measurement of the eye's focusing capabilities.
"With the revolutionary ORA System, a cataract surgeon can now, for the first time, individualize and customize the treatment based on the state of the patient's eye once the cataract has been removed." Dr. Wang concluded.
For more information about Mr. Charlie Daniels and his "smart eye surgery" , contact Dr. Ming Wang at Wang Vision 3D Cataract & LASIK Center, 1801 West End Ave, Ste 1150, Nashville, TN, 37203, 615-321-8881(Tel), 615-321-8874(Fax), drwang@wangvisioninstitute.com, www.WangCataractLASIK.com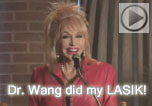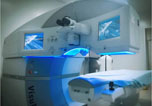 Our textbooks
A 501c(3) charity that has helped patients from over 40 states in the US and 55 countries, with all sight restoration surgeries performed free-of-charge.