Tennessee laser cataract and LASIK Surgeon
Wang Vision 3D Cataract and LASIK Center, Nashville, Tennessee
"Finding Life and Freedom Through Music"
Finding Life and Freedom Through Music
Especially dear to the heart of Nashville ophthalmologist and Director of the Wang Vision 3D Cataract and LASIK Center, Dr. Ming Wang, is an instrument of five thousand year antiquity. Dr. Wang has been playing the er-hu, an ancient Chinese musical instrument, for over thirty years. The dedication and self-discipline he learned through playing music saw him through many years of struggle and many years of study to make him what he is today.
As a teenager in China during the mid 1970's, Dr. Wang's formal education came to an abrupt halt. During a time of a ten-year catastrophe, the government informed him, along with millions of other Chinese youth, the pursuit of knowledge would come at a great cost. A policy was put in place to remove the educated from the cities. To continue on in school would mean deportation to a remote province for reeducation. This would also mean Dr. Wang would never earn more than fifty cents a day, for the rest of his life, ensuring him a life of poverty.
Painfully, Dr. Wang dropped out of school after graduating junior high. He was given two options by the government. Work a basic level job, like paper wrapping, for eighty cents a day, or develop a special talent or skill. In desperation, Dr. Wang's parents sought out a career in music for their young son. He chose to play the er-hu and quickly found it was not only a joy to learn but also a means of survival. The er-hu, is a two stringed ancient Chinese musical instrument, consisting of a vertical pole with two strings strung along its side with a sound box at the bottom. The sound box typically is covered by a snake's skin. The bow is made of horsetail and sits in between the two strings. The player places the instrument on his lap, holding the pole vertically and moves the bow horizontally to produce a gentle, soulful, smooth sound. For Dr. Wang, the sound invoked the emotion of joy, love and a passion for life.
In music, he found solace and devoted himself to playing. Regardless of the obstacles, he spent fifteen hours a day practicing the er-hu, knowing this was his one chance to escape a life condemned to oppression. Longing for a chance to return to school he poured out his frustration in his music. Learning hundreds of traditional Chinese songs, he studied the lives of the composers and their ancient stories of the struggle to survive. During this time, Dr. Wang met a young teenager named Tian Ma (meaning, 'a lonely horse in the sky'). Like Dr. Wang, Tian Ma was all too familiar with hardship, losing his father to execution by the government. Sharing their dream for freedom and better lives, Dr. Wang and Tian Ma composed over fifty songs together. "A prisoner's song" is still performed by Wang to this day.
The hard work and dedication paid off. Arriving in America in 1982 with a Chinese/English dictionary and $50 in his pocket, Wang knew no one in this vast new country. He received this note from his childhood friend: "Ming, I know that you started a new life, in the United States, and with much difficulty and from nothing, but just remember the struggling years that we had been through together, with music as our only friend and soul mate. You will make it my friend, and I am confident that you will always have, beside you and accompanying you, your music and your er-hu."
Today, Dr. Ming Wang, M.D. is one of the few LASIK surgeons in the world who holds a doctorate degree in laser physics. He graduated magna cum laude from Harvard Medical School and MIT. His patients come from all over the US and the world to see him, some having been diagnosed as irreversibly blind due to injuries. With his U.S. patented invention and eye reconstructive surgeries, Dr. Wang has been able to restore their vision, enabling them to see again.
For more information, about Dr. Wang and the Wang Vision 3D Cataract and LASIK Center, contact Dr. Ming Wang at Wang Vision 3D Cataract and LASIK Center, at 651-321-8881, or drwang@wangvisioninstitute.com,or click here.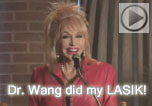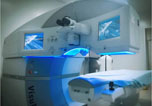 Our textbooks
A 501c(3) charity that has helped patients from over 40 states in the US and 55 countries, with all sight restoration surgeries performed free-of-charge.