LASIK Surgeon
Wang Vision 3D Cataract and LASIK Center, Nashville, Tennessee
Procedure to Give Sight to NC Blind Man
Reporter: Nancy Hauskins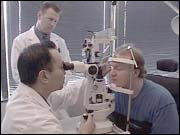 A North Carolina man will spend his 30th birthday in Nashville hoping for a gift like no other. Wade Cook has been legally blind since birth. Now, thanks to someone else's birth and generosity, he'll undergo surgery to see.
"I spent all my life thinking this is what I had to work with. When the doctor said, 'I can do something for you,' that was pretty exciting," Cook said.
Wade Cook was born with aniridia - a condition that has left him legally blind. Now, for his 30th birthday, he's getting a gift he'll never forget - the gift of sight and the freedoms with it.
"Possibly drive, play ball with my kids - that kind of stuff, those kinds of things."
Wade's eyes are covered with blood vessels and scarring. Dr. Ming Wang said all traditional therapies would fail, but new research using the amniotic sac that surrounds a fetus give him hope, and Dr. Wang says it can be done without an ethical debate.
"The membrane is connected to the baby and later discarded," Dr. Wang said.
The surgery Thursday morning will be the first of it's kind at St. Thomas Hospital. Dr. Wang has performed similar surgery before, and gives it a 60% chance of success. Without it, Wade would eventually be completely blind.
We'll find out how he does and give you an update Thursday.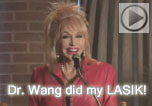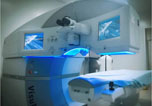 Our textbooks
A 501c(3) charity that has helped patients from over 40 states in the US and 55 countries, with all sight restoration surgeries performed free-of-charge.