Laser Eye Surgery
Wang Vision 3D Cataract and LASIK Center, Nashville, Tennessee
May 24, 2004
In another breakthrough procedure for Nashville, Dr. Ming Wang of the Wang Vision 3D Cataract and LASIK Center, performed on Thursday the first surgery of its type in Tennessee to correct the eye condition called keratoconus on a 45-year old man. Keratoconus is the most common condition that uses cornea replacement as the primary treatment. The condition is a genetic corneal disease in which the cornea is weakened and bulges forward into a cone shape causing a progressive loss of vision.
The new procedure uses Intacs, which are intracorneal ring segments placed in the cornea to hold it up and increase its strength.
The Food and Drug Administration approved the procedure earlier this year.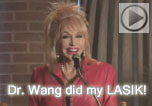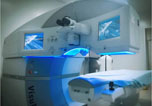 Our textbooks
A 501c(3) charity that has helped patients from over 40 states in the US and 55 countries, with all sight restoration surgeries performed free-of-charge.